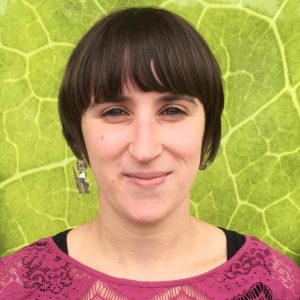 Chiara Puppi – Food Growing Coordinator 
[email protected]
Hello! My name is Chiara and I coordinate our Food Growing project as part of the Welcoming a Greener Future team. My role involves the delivery of workshops and events, the development of the Sustainable Garden and the management of volunteers.
I am very passionate about climate change and social integration, and I love anything that is creative! I also love to sew and, outside the Welcoming I am involved with Remode Collective, a sewing social enterprise.
I speak Italian, French and a bit of Spanish and I am always keen to hear from you, so don't hesitate to contact me J