Spring is finally here and with the warmer, longer days comes the end of the Welcoming's Warmer Home project.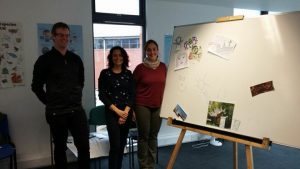 During the last year the Welcoming helped over 400 newcomers understand their new heating systems, energy bills and local recycling methods. To help them keep warm, participants were also shown how to save money and shop for cheaper energy tariffs, with many making savings of hundreds of pounds on their gas and electric bills.
Our trained staff members Chiara and Victoria spent the last twelve months doing free home visits, helping 57 households get through their first Scottish winter. They also held weekly advice sessions and other one-to-one appointments, giving advice in English, Spanish and Italian.
As part of the Welcoming a Warmer Home project, the Welcoming also gave away Warmer Win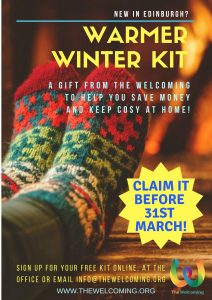 ter Kits, which were free goody boxes full of items to help people make sure their homes were ready for the coldest days of the year.
We marked the end of the project the day of the spring equinox (20th March 2018) with a small celebration with food and a seed bomb making activity. We want to thank everyone that attended and took part in our advice sessions, home visits and Warmer Winter Kits.
The Welcoming will continue to give free and impartial energy advice in its upcoming monthly sessions, so stay tuned for their dates and times.
We would like to thank the Scottish Power Energy People Trust for funding the project and supporting our work.

Goodbye winter, hello spring!