Welcoming a Warmer Home explores what makes a house a home and what we need to be comfortable and cosy in a new environment.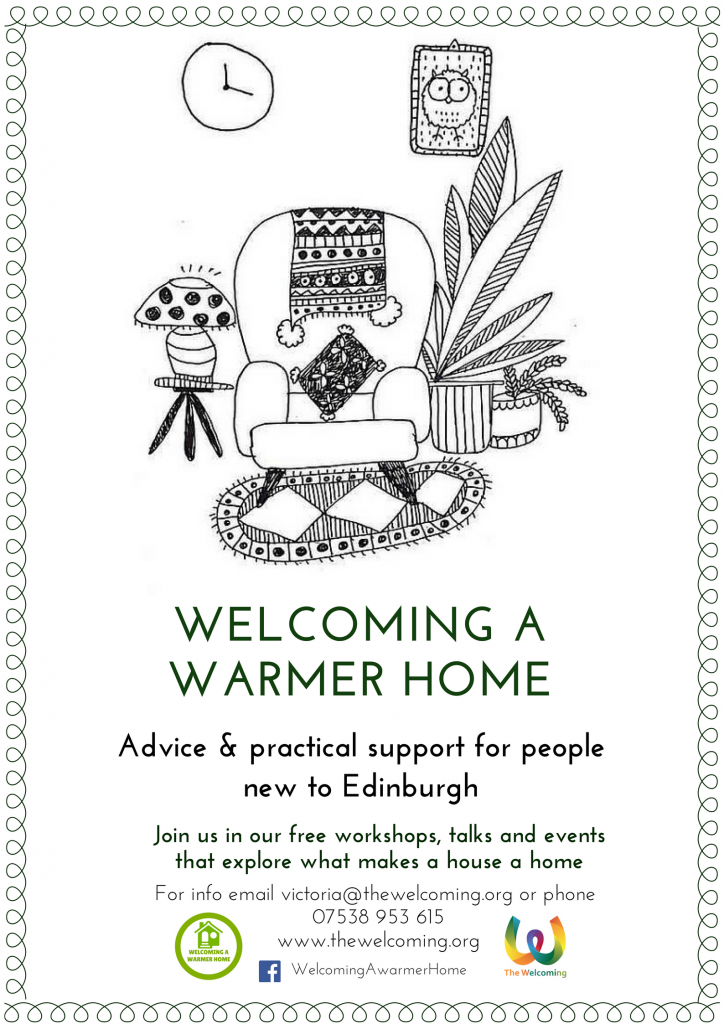 The project hosts creative workshops and events to explore and share experiences of home and settling down. We also provide free & practical advice to keep cosy and comfortable at home without spending a fortune.   If you're new to Scotland, it can be difficult to understand the local heating systems and choice of energy suppliers. Adapting to the local climate is another challenge! The Welcoming is here to help. Consult our friendly home energy advisers in the Welcoming office, or arrange for a home visit for more detailed advice and practical support.     We can help you to:
understand how your heating system works
manage your home energy efficiently
make sense of your home energy bills
communicate with your energy supplier and/or change your energy supplier
find the best energy tariffs
install draught proofing measures
contact other organisations that can help you with home energy saving and fuel debt assistance
save money on bills
Please contact us to arrange your visit or call in to the Welcoming office to discuss. You can phone Victoria directly on 0753 895 3615 To find out about our upcoming events and workshops, follow us on Facebook
Many thanks to the Scottish Power Energy People's Trust for funding this project.