At The Welcoming we know the Scottish Winter can be hard for many newcomers, and that's why we help our participants understand how they can keep warm and cosy at home without spending a fortune.
If you're new to Scotland, it can be difficult to understand the local heating systems and choice of energy suppliers -even bills can be puzzling! We have a trained group of staff who are happy to help you make sense of your heating controls, find the best energy deal for you and save money on bills.
Victoria and Chiara, Warmer Home Advisors
We offer free, impartial advice to suit your needs:
Weekly advice sessions: pop by every Tuesday anytime between 12 and 1pm . You will find us on the first floor.
Free home visits: we can show you how to use your heating controls and help you identify what might be making your home hard and expensive to heat!
Support in different languages: if it's easier to speak to someone in your mother tongue, let us know. We offer one-to-one support in English, Italian, Spanish, Polish, Arabic, Urdu, Mandarin, Punjabi and Cantonese.
Tailored appointments at The Welcoming: let us know when you can pop by and we'll meet you here at The Welcoming.
Please email us  or pop by the Welcoming office for more information. You can  also phone us on 0131 346 8577.
Remember to follow us on Facebook to find out about our upcoming events and workshops.
Find out about how to claim your Warmer Winter Kit!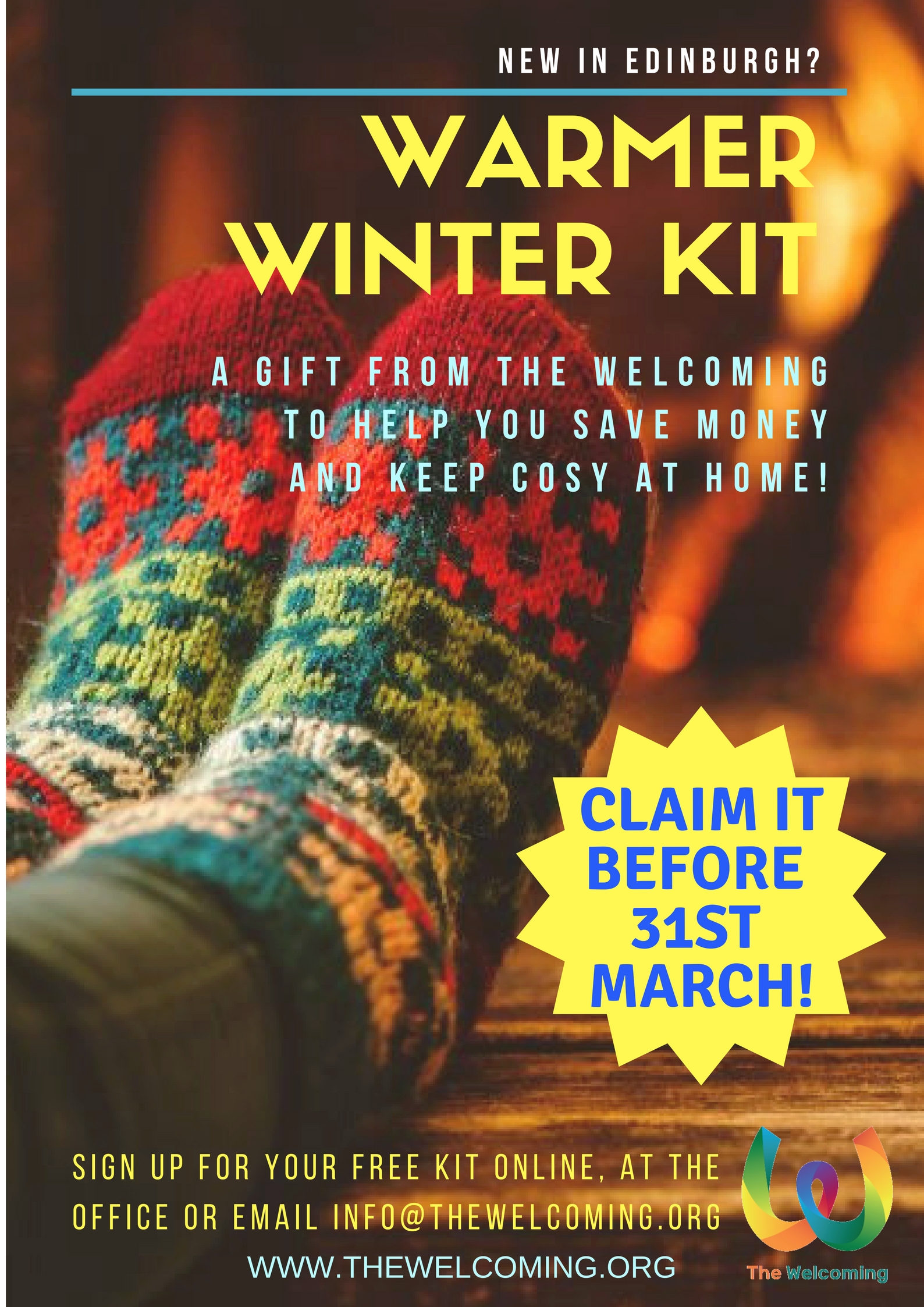 Many thanks to the Scottish Power Energy People's Trust for funding this project.