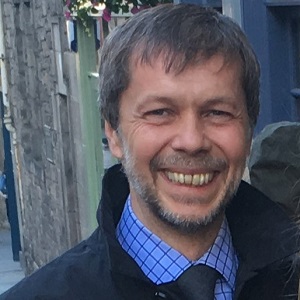 Chris Growcott – Finance and HR Manager (English)
Chris has over 20 years experience of the voluntary sector in Edinburgh. In that time he has developed extensive networks, business management, finance and HR skills as a director of a workers' co-operative, charity trustee and senior management within a charity.
He is an Associate Member of the Institute of Certified Bookkeepers and is currently studying towards further professional qualifications.
Before embarking on a career in the voluntary sector he held a range of roles in SMEs varying from retail sales, print production, and marketing to events management and promotion.
Chris has interests in social enterprise and sustainable business models and is easily distracted by dogs.
Contact Chris
Email: [email protected]