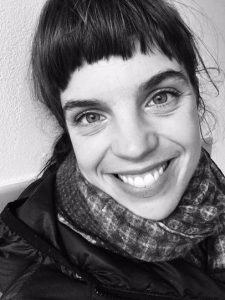 Lizzie Ashworth – Befriending Facilitator (English)
As The Welcoming's Befriending Facilitator, Lizzie coordinates group befriending activities. Qualified in Social Anthropology at the University of Edinburgh in 2006, Lizzie is passionate about culture, society and diversity challenges.
Lizzie has worked in community mental health, as a children's rights worker and across a wide range of equality and diversity-related projects with BAME communities and the Gypsy/Traveller community in Scotland.
Lizzie is positive and personable and enjoys finding the best in people and bringing creativity into her work. In her spare time, Lizzie is an avid poet and illustrator and loves running, painting and Buddhist philosophy.   
Contact Lizzie
Email: [email protected]