Update of services (Covid-19)

We have reopened our office on a limited basis and expanded our hybrid approach to classes and activities. This means continuing to offer our services online, while creating more opportunities to connect in person. Check out our Timetable for details on our current activities.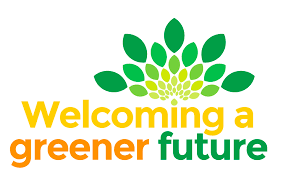 Funded by the Scottish Government's Climate Challenge Fund (CCF), our climate change project Welcoming a Greener Future aims to engage newcomers living in Edinburgh with effective action to tackle climate change.
Current Welcoming a Green Future activities
The Welcoming a Greener Project 2020-2022, is designed to raise awareness about climate change causes and effects, promote positive behavioural changes, and generate 166 tCO2e savings through the delivery of an engaging and interactive programme of activities.
Activities on hold
The following activities are currently on hold due to the Covid-19 pandemic:
Headline achievements and previous projects
Read the Welcoming a Greener Future 2018-2020 Headline Achievements.
Find out more about our previous CCF projects.