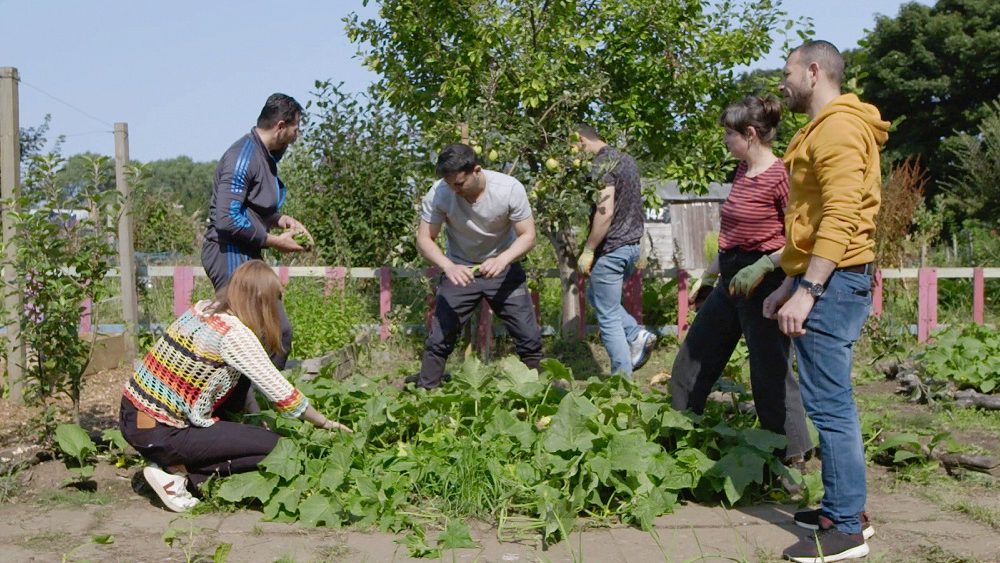 Sustainablity at The Welcoming
We recognise the need for a fair and just transition to a Net Zero society for all. We believe in promoting sustainable living practices with the aim to reduce our individual and collective environmental impact.
Welcoming a Greener Future
Our previous climate project Welcoming a Greener Future ran from 2015 to 2022. Through the project, we engaged over 2,500 New Scots in Edinburgh in action to tackle climate change.
Award winners
We won the Ashden Award for Green Communities in 2021 for our commitment to reducing carbon emissions and making climate action relevant to communities who are often left out of climate change discussions.
Our current activities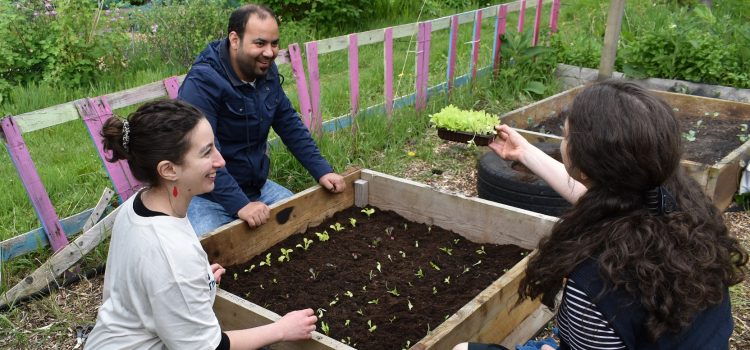 The food harvested from our Sustainable Garden is shared with refugees and migrants through the Community Fridge.
Stories from our members
Read stories from our members about learning to live sustainably.
The Welcoming – Sustainability Case Studies (Download PDF)