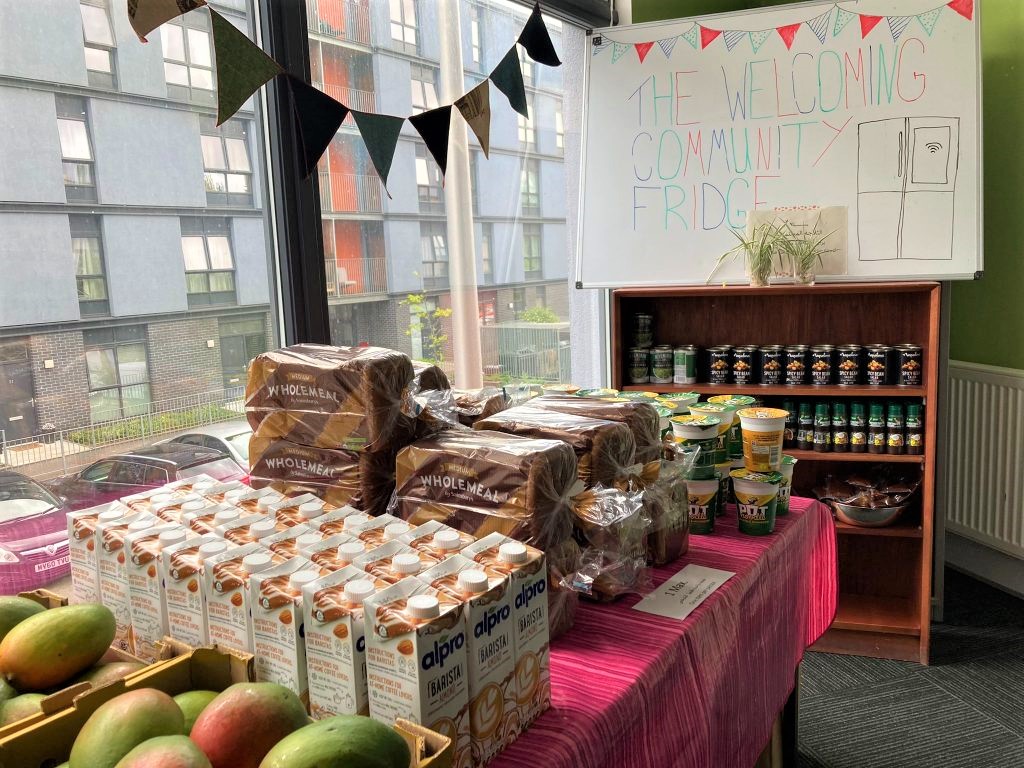 Visit the Community Fridge
Open to all members of The Welcoming. Drop into The Welcoming to access our Community Fridge and take home good quality food for free!
Date and time: Every Thursday (10am-12pm)
Location: First floor, The Welcoming, 20/1 Westfield Avenue, Edinburgh, EH11 2TT
---
What is a Community Fridge?
A community fridge is a fridge located in a public, accessible space filled with donated food, freely available to anyone who wants it.
The surplus food in our fridge is provided by Fareshare, local supermarkets and allotments, and is available for collection. These fridges work on an honesty basis where people can pick up what they need for free.
Did you know 1/3 of the world's food is wasted, 60% of which is suitable for edible consumption?
A community fridge helps provide extra food to the community, reduces food waste but also enhances a community's culture of sharing food, recipes and support.
---
Community Fridge Network
We are delighted to be part of The Community Fridge Network, helping to divert good food from landfill across the UK.
---