Update of services (Covid-19)

Our face-to-face activities are temporarily suspended due to the pandemic. However, many of our activities have adapted to the situation and are now being run online. Check out our Timetable for details on our current online activities.
Current friendship activities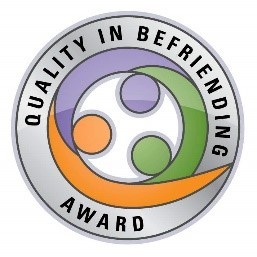 Our Befriending programme holds the Befriending Networks Quality in Befriending Award.
We understand that friendship comes in many shapes and sizes. Every activity you take part in at The Welcoming is a chance to meet new people and make friends. Some special friendship opportunities include: