The Welcoming celebrates the contributions of over sixty volunteers who support asylum seekers, refugees and migrants in Edinburgh.
Volunteers of The Welcoming gave over 2,400 hours to the charity in the past year, a contribution equal to more than £40,000.
The charity's chairperson, Nick Croft awarded certificates of recognition and appreciation to the volunteers at an event on Wednesday 7 June as part of Volunteers' Week Scotland. The evening was led by Nick Croft and Tesfu Gessesse, the Director of The Welcoming.
Director of The Welcoming Tesfu Gessesse thanked volunteers, "Without your assistance, we would not have been able to support the 2,700 New Scots who accessed The Welcoming in the last year".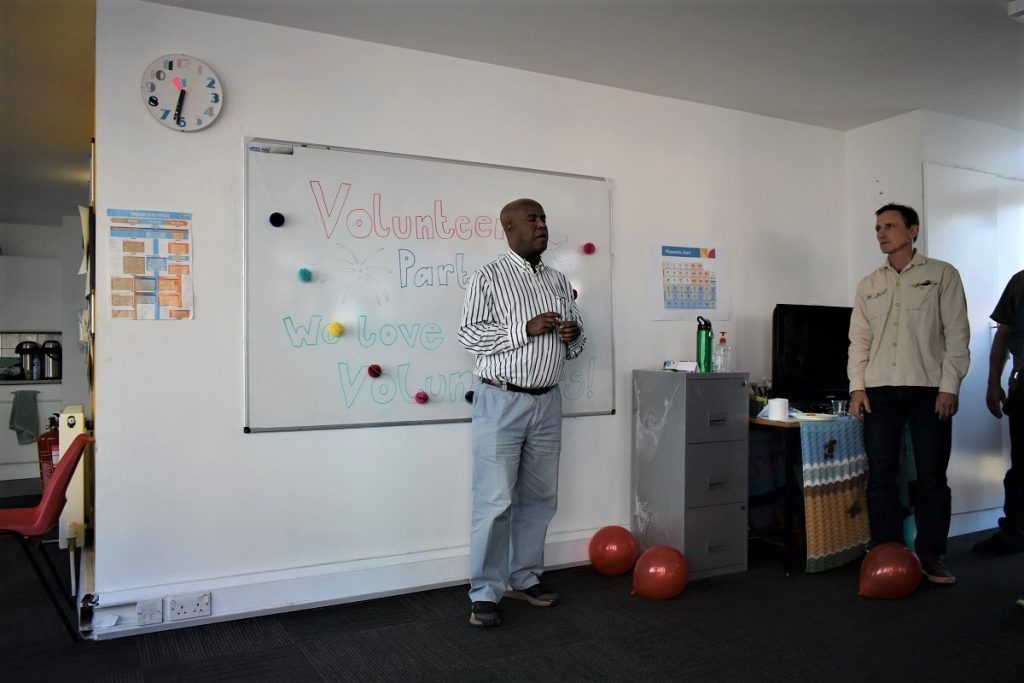 The Welcoming has existed for 23 years as a citywide organisation supporting New Scots. In recent years the charity has played a key role in supporting the city's growing Syrian, Afghan and Ukrainian communities.
With the support of a dedicated volunteer base in 2022, The Welcoming successfully supported hundreds of displaced people from Afghanistan and Ukraine.
The Scottish Government has since decided to relocate over 1,200 Ukrainians who have been living at MS Victoria in Leith to other parts of Scotland. Due to this decision and the current demographic shift, The Welcoming is considering becoming a regional or national organisation.
The board will be exploring The Welcoming's future and how best to support New Scots in Edinburgh and Scotland in the coming months.
Volunteers are the backbone of The Welcoming