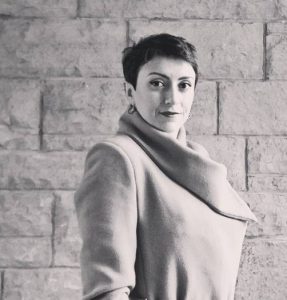 Befriending volunteers and staff were delighted to be joined by Dr Ebtihal Mahadeen at this month's peer support session.
Ebtihal, originally from Jordon, has a professional background in reporting and online media. Her research focuses on the intersection of gender, sexuality and media within the Arab context. She completed her PhD at the Centre for Women's Studies at the University of York in 2013 and is now a Lecturer at the University of Edinburgh.
Having Ebtihal with us gave us an invaluable opportunity to raise questions around gender and family dynamics in the Arab world. Our befriending programme primarily supports women from Syria and Sudan who have recently arrived in Edinburgh with their families (though it's is open to male and female newcomers from anywhere in the world). The session provided an opportunity for befrienders to gain a deeper understanding of cultural issues and behaviours and to question our own perceptions and assumptions.
Ebtihal's passion and knowledge is inspiring, one volunteer said "I could have listened to her forever".
We are so pleased to have Ebtihal join us. We look forward to future learning and development opportunities with her.
Welcoming Friendship is funded by Big Lottery Scotland. For more information please contact our Befriending Coordinator, Caitlin Rodgers on caitlin@thewelcoming.org