As a charity and company limited by guarantee, The Welcoming Association is run by a team of dedicated volunteer Board members who come from a wide range of professional backgrounds.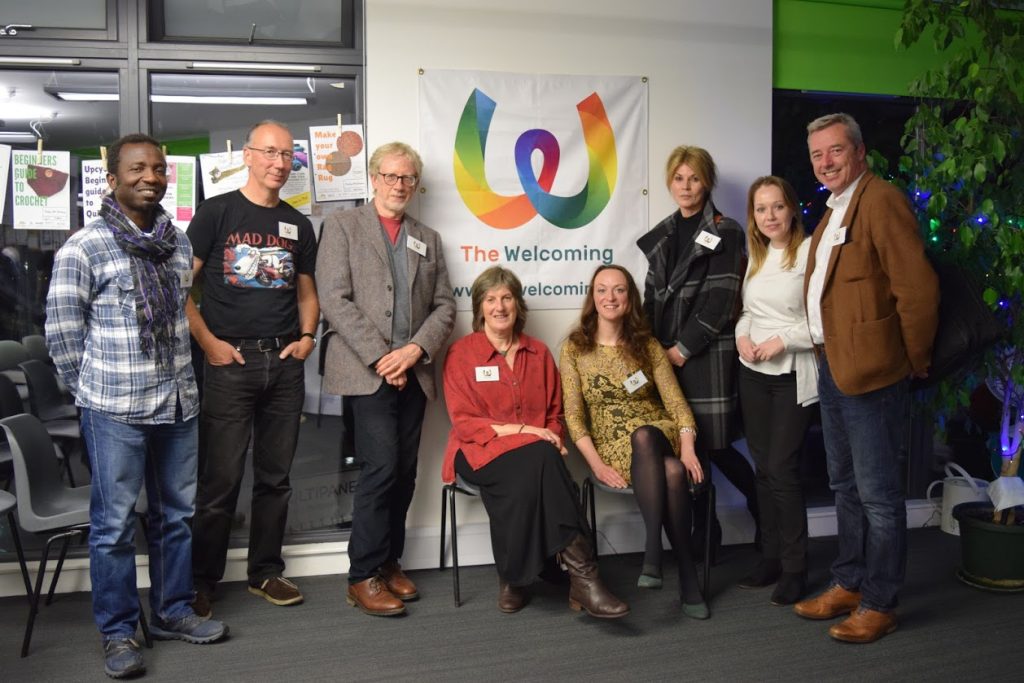 Convenor – Anna Valeria Luciani
Valeria is an international HR consultant, trainer, facilitator and business coach
Vice-Convenor – Daniel Prince
Daniel is a freelance research and project management consultant specialising in energy, waste prevention and behaviour change projects.
Treasurer – Martha Fleming
Martha has many years working as a Finance Director in a corporate environment and after more than 18 years working in the whisky industry is now looking to change direction in her career. She has a strong focus on developing a portfolio of smaller business clients, helping them to develop and achieve their business strategy.
Amadu Khan
Amadu is an award-winning human rights journalist, international development educator, researcher and academic, and storyteller-performer artist.
Carolyn Mance
Carolyn is a retired social worker with over 40 years experience in the field. Previous roles have included  team leader in the Children and Families Department in Edinburgh and manager of a service supporting refugees and asylum seekers in the city. She also has personal experience of living and working in another culture.
Pamela Mooney
Pamela is a qualified Programme Manager specialising in healthcare and is currently on a career break to care for her young children. Her 13 years of healthcare experience has involved designing and delivering programmes of work in many areas of the health sector including the health service development, commissioning, public health and telehealth.
Keith Watson
Keith is a HR Consultant with over 25 years experience in employment law, training, HR policy, employee relations, diversity & inclusion, and coaching.