As a charity and company limited by guarantee, The Welcoming Association is run by a team of dedicated volunteer Board members who come from a wide range of professional backgrounds.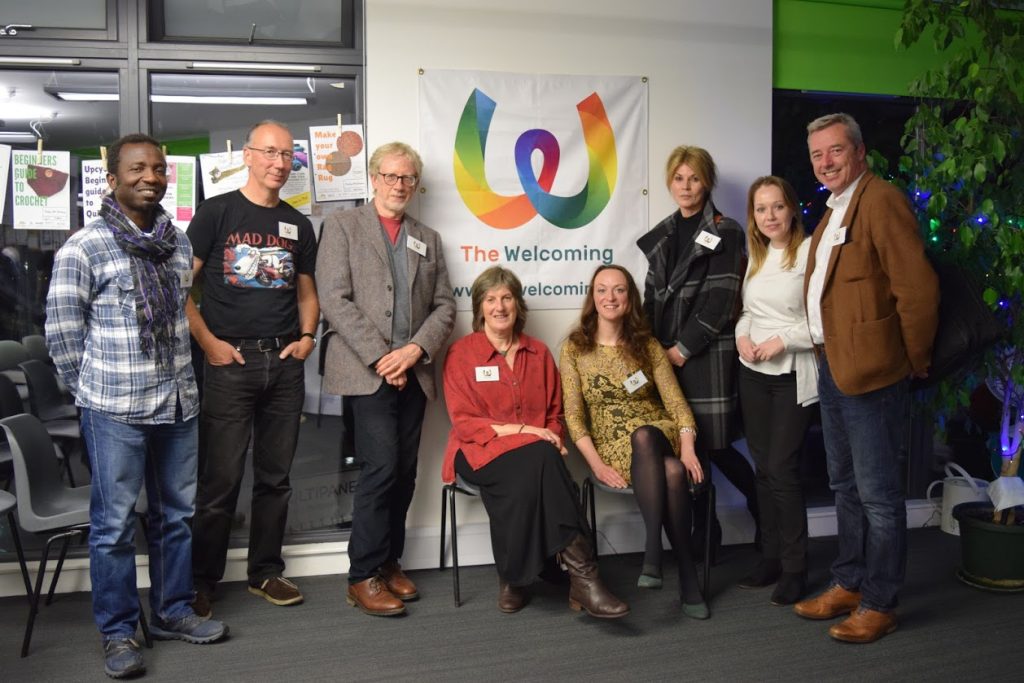 Convenor – Anna Valeria Luciani
Valeria is an international HR consultant, trainer, facilitator and business coach
Vice-Convenor – Daniel Prince
Daniel is a freelance research and project management consultant specialising in energy, waste prevention and behaviour change projects.
Treasurer – Martha Fleming
Martha has many years working as a Finance Director in a corporate environment and after more than 18 years working in the whisky industry is now looking to change direction in her career. She has a strong focus on developing a portfolio of smaller business clients, helping them to develop and achieve their business strategy.
Amadu Khan
Amadu is an award-winning human rights journalist, international development educator, researcher and academic, and storyteller-performer artist.
Alison McDonald
Alison is the Assistant Head of International Student Support at the University of Edinburgh.
Carolyn Mance
Carolyn is a retired social worker with over 40 years experience in the field. Previous roles have included  team leader in the Children and Families Department in Edinburgh and manager of a service supporting refugees and asylum seekers in the city. She also has personal experience of living and working in another culture.
David Nash
David is a semi retired commercial lawyer, specialising in public sector procurement, infrastructure contracts and legislative drafting.
Keith Watson
Keith is a HR Consultant with over 25 years experience in employment law, training, HR policy, employee relations, diversity & inclusion, and coaching.