The Welcoming is a Scottish charity dedicated to supporting asylum seekers, refugees and migrants in Edinburgh.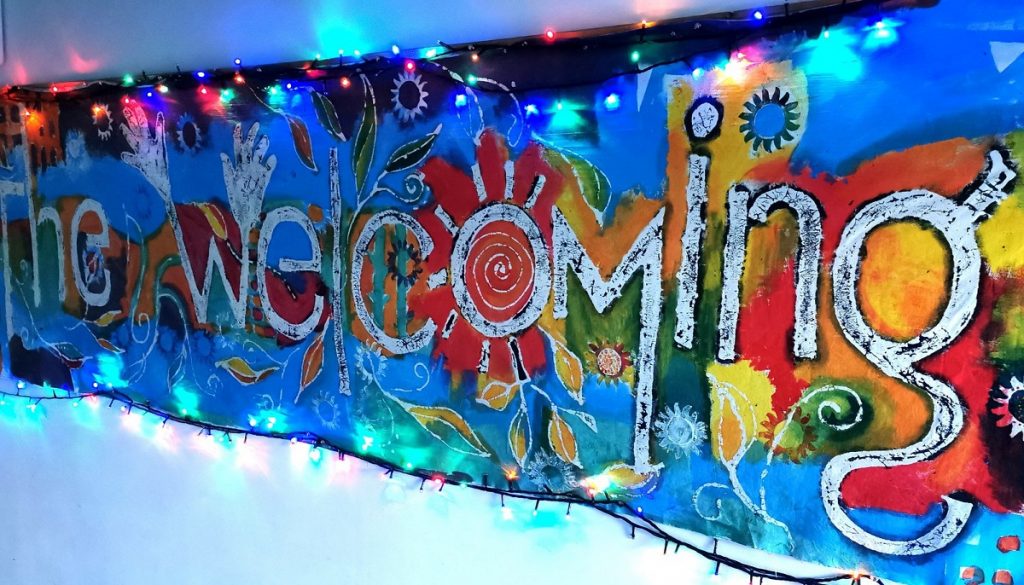 Vision
Our vision is of a diverse and inclusive Scotland, where everyone feels welcome and can achieve their potential.
Mission
We welcome New Scots to Edinburgh, build community and learn together.
We do this by:
Supporting New Scots to learn English, find jobs and access local services
Offering opportunities for friendship, sustainable living, creativity, health and well-being
Connecting locals and New Scots through social and cultural exchange
Collaborating with others to share knowledge and influence positive change
Values
Our values include welcoming, equality, respect, creativity and learning.
Fair Work First
We are committed to providing the best possible workplace for our staff by implementing the Scottish Government's Fair Work First Strategy.
History
The Welcoming was started in 1999 by the Adult Learning Project Association (ALP) and supported by the City of Edinburgh Council's Community Learning and Development workers. It initially delivered a social and cultural integration programme to the most marginalised and isolated asylum seekers in Edinburgh.
In April 2011, The Welcoming became an independent association, and a registered charity (SC041952) and company limited by guarantee (SC398913).
Work