Volunteering at The Welcoming
Our volunteers support English classes, friendship groups, health and wellbeing activities, sustainability activities, and events.
---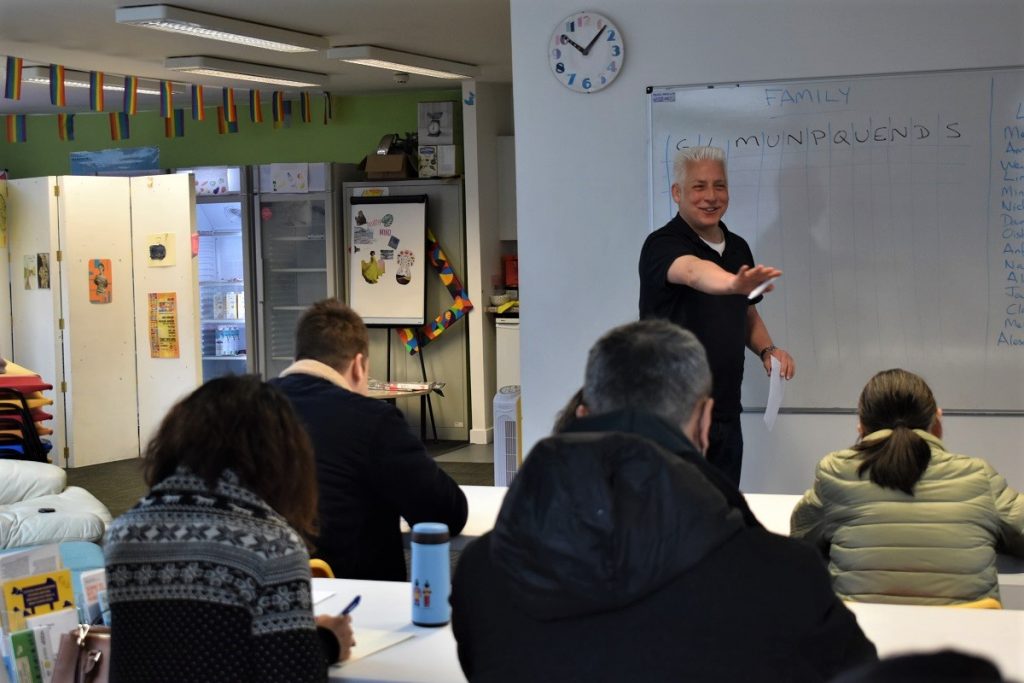 Current opportunities
Volunteer ESOL Teachers
The Welcoming are looking for ESOL qualified teachers to help with both our in-person and online classes. We run 11 drop-in classes per week, (8 in-person and 3 online) from Complete beginners to Upper-Intermediate and would welcome more kind-hearted people to help us with our programme. (Any enquiries about teaching online in particular, will be warmly welcomed.)
What is the role of the ESOL teacher?
The focus at The Welcoming is on English for everyday living and we aim to help refugees, asylum seekers and migrants develop the skills and confidence to enjoy speaking in English so that they can make the most of the opportunities available to them in Edinburgh and Scotland.
How do I join?
If you are interested in joining our team of teachers, please email David Carpenter, [email protected], to express your interest.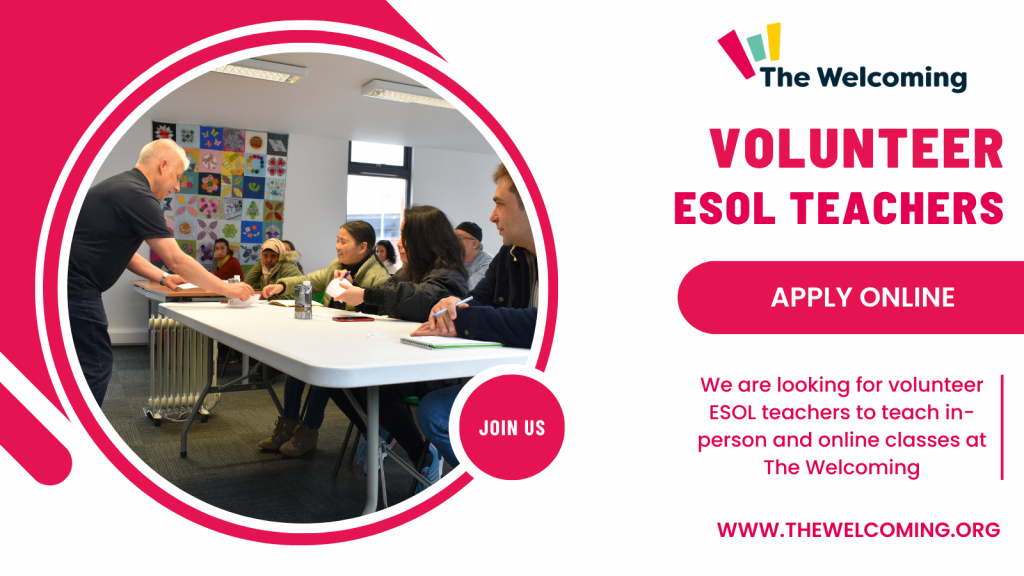 Volunteer Befriender
We are looking for new Volunteer Befrienders to join us at The Welcoming!
What does a Befriender do?
The role of a Befriender is to share social and cultural activities with
New Scots (refugees, asylum seekers and migrant), help them feel more
comfortable in their new community and offer informal support with
English language learning, on a 1:1 basis.
I get a great deal of personal satisfaction from the befriending experience. I
genuinely could not think of a more rewarding way to spend my Thursday lunch
break as the family are so lovely and welcoming, and my New Scot friend always
seems so grateful to see me!

Volunteer Befriender 2022
The befriending programme last for 9 months and the Befriender time commitment is an average of 1-3 hours per week.
To find out more about this volunteering opportunity click here:
For more information, please contact our Befriending Manager – [email protected]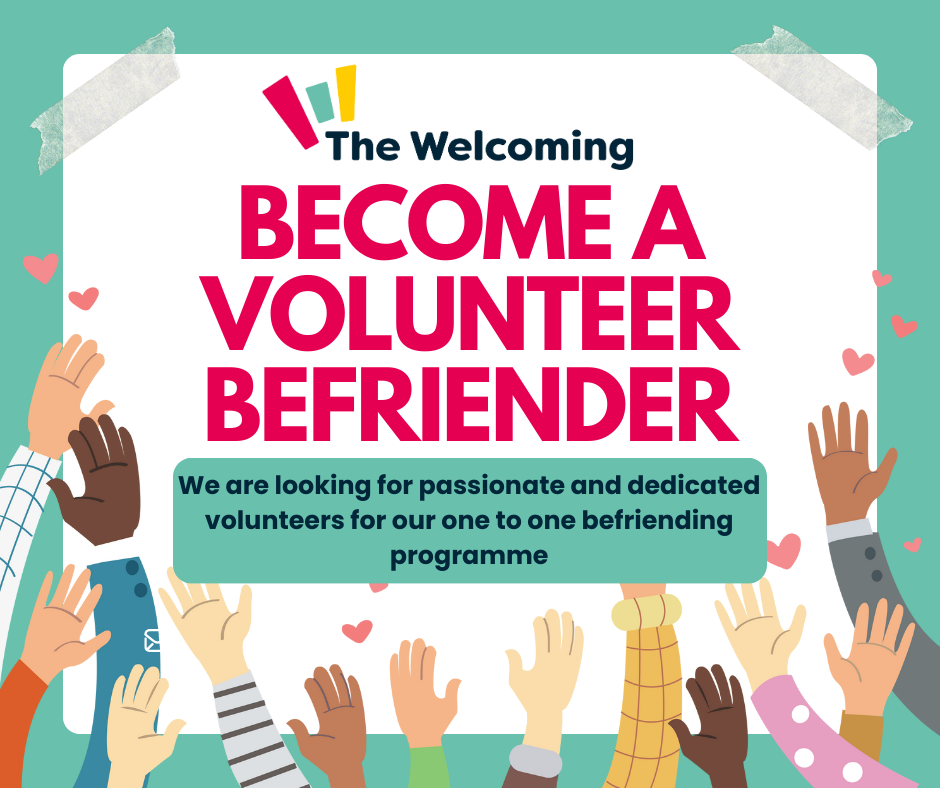 ---
Have a question about volunteering?
To find out more about volunteering, please contact [email protected]
Sign up to our quarterly newsletter for volunteering updates.
---
General information for volunteers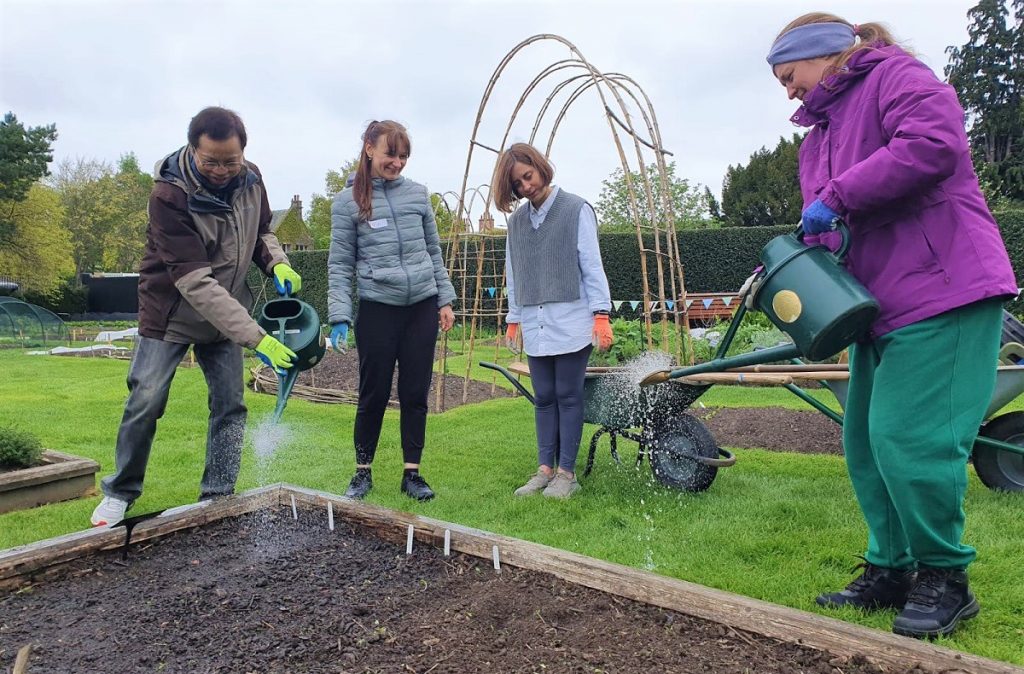 ---
Volunteering opportunities with our partners
We work with a range of organisations across Edinburgh and Scotland. Sometimes our partners have volunteering opportunities which are relevant for our volunteers.
Volunteer Mentor with Project Scotland
Can you spare an hour a week to mentor a young New Scot to get on in life? This role will involve being matched to one young person, meeting with them once a week or fortnight and supporting the young person to reach their potential,
The Welcoming and ProjectScotland have formed a partnership to launch a unique project supporting young asylum seekers, refugees and migrants (aged 16-30) across Edinburgh and Dundee. The Inspire Project in Edinburgh aims to address these challenges and break down barriers by providing structured volunteering placements, employability support and mentoring opportunities
For more information, contact [email protected]