To join our classes and activities, please complete the Welcoming Registration Form.
You only need to fill in this form once for all the classes & activities you wish to join. On your first visit, please call in to the Welcoming office to collect your membership card before going up to the classroom.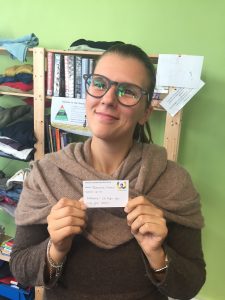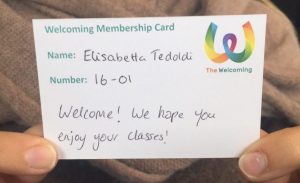 If you are unable to complete this form online, please just come the office and we can help you complete the form. You will be able to join classes and activities immediately.
The classes are FREE. We are a registered charity and are here to support people who are building new lives in Edinburgh. All of our teachers are highly qualified and experienced and most of them are volunteers, giving their time for free to support people in need. If you are in a position to make a financial contribution to our work, there is a donation box at every class (suggested donation £1 per 2-hour class) to cover some basic every day costs we have like tea, coffee and biscuits, paper, ink etc. We also have an online Donate facility. You are free to give as much as you can to support the project and this donation is not a fee.
The classes are drop-in, which means you do not need to book a place in advance. Have a look at the Timetable to find out what's on.
You may also like to join our WhatsApp group to share information about social events with other Welcoming participants – please email [email protected] with details of your mobile number if you'd like to be included.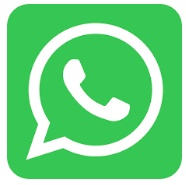 * We will use the contact details you provide on your registration form to send you a welcome message and weekly updates by email. You are free to unsubscribe from this at any time.