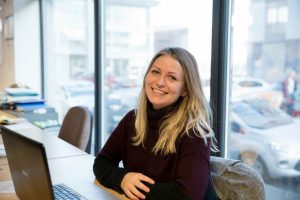 Hello everyone, my name is Danni, I am a 4th year community education student on placement with The Welcoming. I may have met some of you around the office already : )
On Friday the 16 February, at Conversation Café, I am facilitating a workshop called `What We Share` in support of the national campaign, `One Day Without Us`.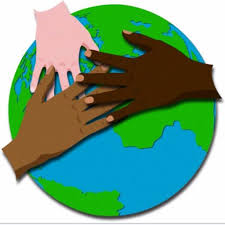 In this relaxed space we will look at what connects us humans by exploring our collective commonalities, and at the same time, embracing what makes us distinct as individuals. Expect interesting and fun activities and discussions!
Hope to see you there!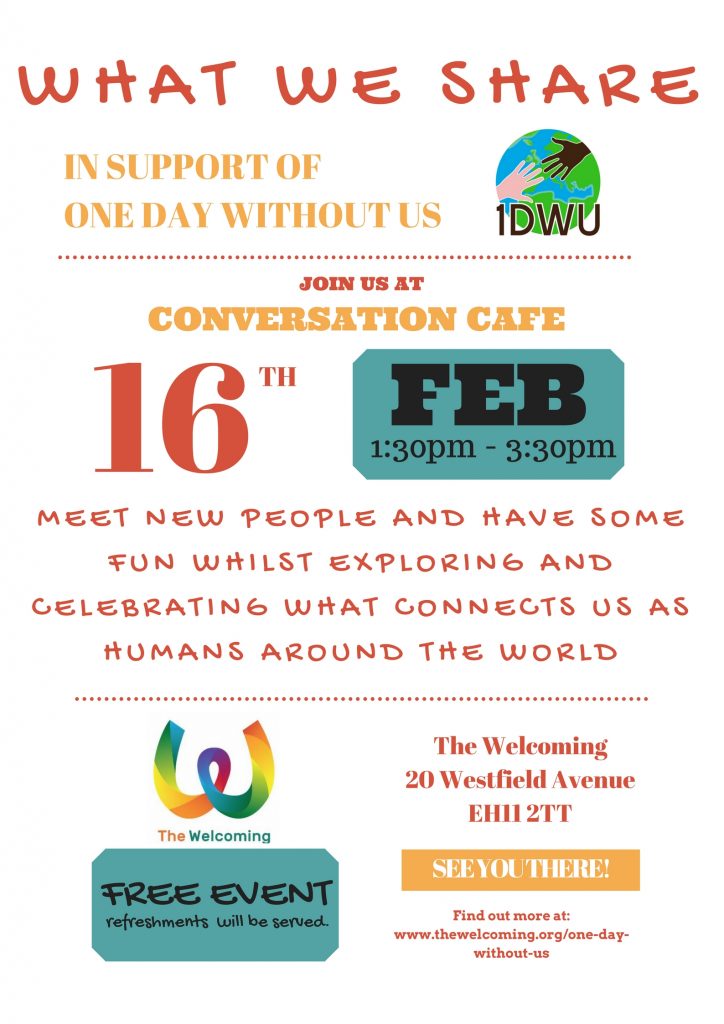 One Day Without Us, Conversation Cafe, Fri 16 Feb