How to access English classes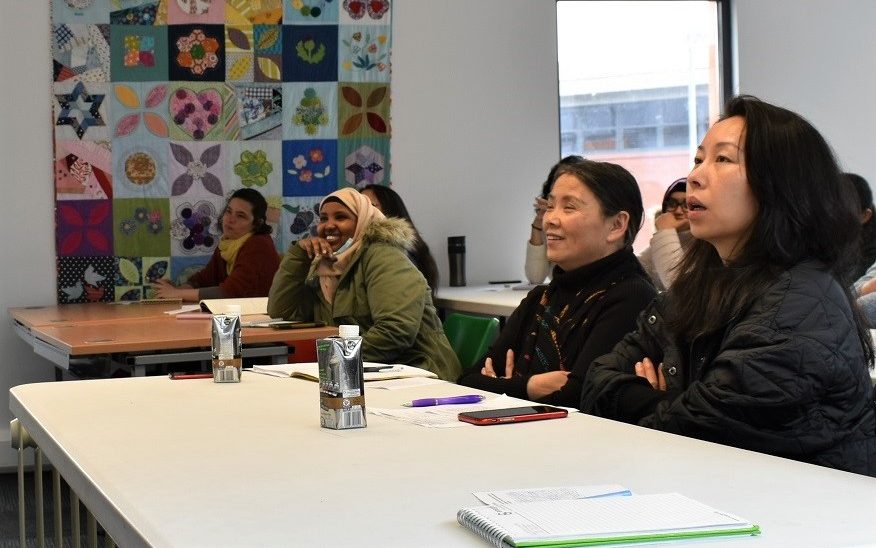 Our English classes are free and you do not need to book each class.
You need to be a member of The Welcoming to access English classes: Register here.
Once you have registered, we will contact you with information on how to attend classes.
---
In person English classes (drop in)
In person English classes take place at The Welcoming, St Martin's Community Resource Centre and The University of Edinburgh.
Please note: The evening English classes at The University of Edinburgh will take place in Room G.01 at 50 George Square.
Complete Beginner
Complete Beginner English Class: Thursdays, 2pm – 3.30pm (The Welcoming)
Beginner
Pre-Intermediate
Intermediate
---
Online English classes (drop in)
Beginners/Elementary English Class (A1 – A2): Wednesdays, 11am – 12.30pm
Intermediate English Class (B1): Thursdays, 11am – 12.30pm
Upper-Intermediate English Class (B2): Tuesdays, 12pm – 1.30pm
Check our Timetable page to view all classes and activities.
---
Check your level of English
If you would like to check your level of English, we suggest the following free online English tests:
---
Contact us
If you have a question about our English classes, please contact David:
---
How our English classes are taught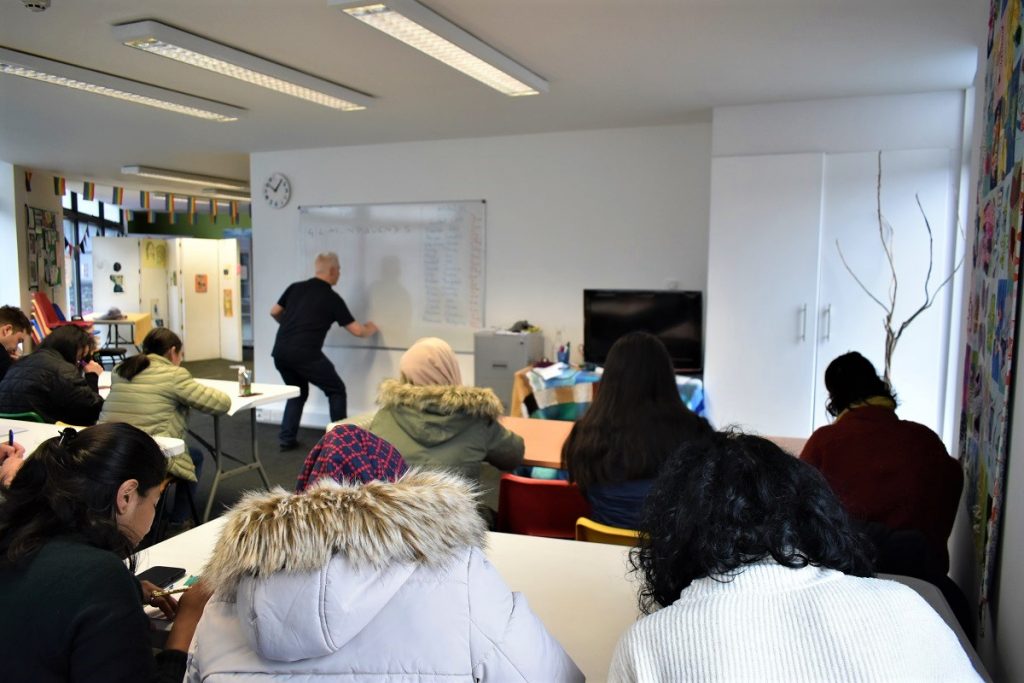 Our classes are taught by our team of friendly and dedicated English language teachers.
All of our teachers are qualified to teach ESOL (English as a Second or Other Language) and many have years of experience teaching English all over the world. All of our teachers are also volunteers, freely giving their time and expertise to help people who are new to Edinburgh.
The focus at The Welcoming is on English for everyday living and we aim to help you develop the skills and confidence to enjoy speaking in English so that you can make the most of the opportunities available to you in Edinburgh and Scotland.
Our classes are available all year round, stopping only for the public holidays at Christmas, Easter weekend and May Day.
Everyone is welcome, though occasionally we may have to limit class numbers due to the limitations of holding a class on Zoom.
If you are interested in volunteering as an English language teacher, check out our ESOL volunteers page for updates on volunteering opportunities.