The Welcoming's Friendship project supports New Scots (refugees, asylum seekers and migrants) to overcome social isolation and build community in Edinburgh. Through one-to-one and group befriending activities, participants are empowered to develop new skills and share their knowledge with others.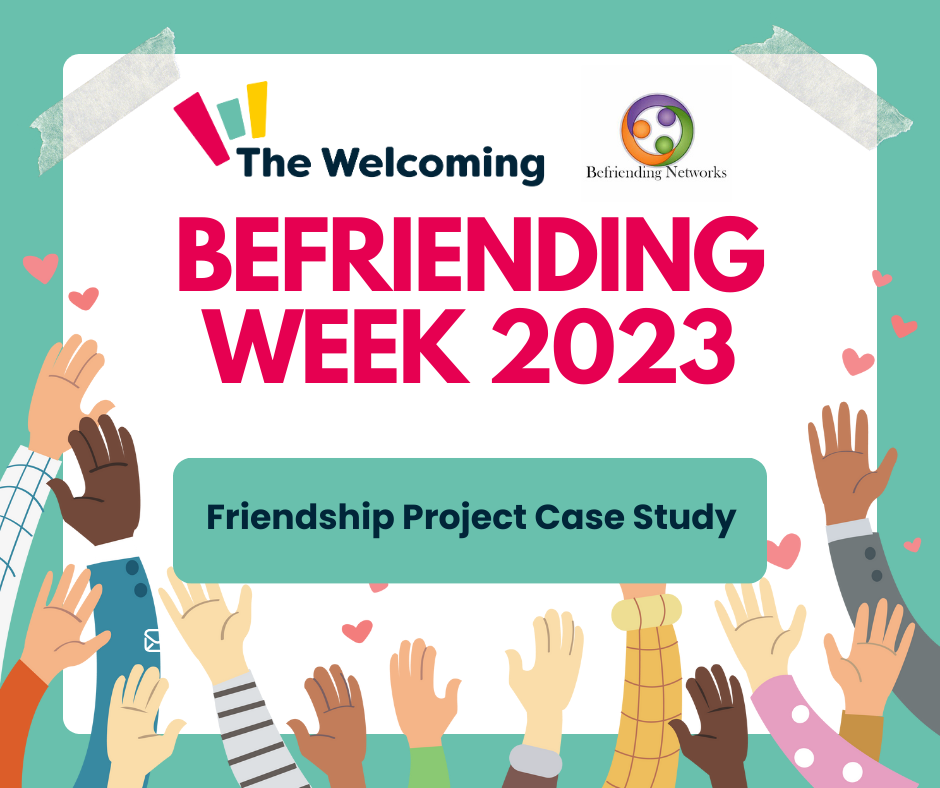 Zahra's Story (name changed to protect anonymity) 
Zahra moved from Iran to Edinburgh with her husband in 2021. The first year in Edinburgh was particularly challenging; she didn't have any friends, she couldn't find a job and eventually she developed physical and psychological symptoms of depression. Her doctor suggested attending community groups to meet new people, and that is how she first found out about the Welcoming Friendship project.
"At first, I attended the Welcoming English classes and Employability course, and after two sessions I made friends from Ukraine, Mexico and Tunesia. We started to meet outside the Welcoming and go to different places. It was really nice. I then joined the Women Conversation Space cooking sessions. There I met Gosia, the group facilitator, and other new people. Soon after Gosia offered me to become a volunteer with Afghan Women Group as I could speak Farsi and could help with translation. This was really a great experience as I could use my own language to help others, and it also helped me to improve my English. It felt good to be able to help other people, and I found Iranian friends among other volunteers!"

Zahra
This summer Zahra moved forward to volunteer as a group facilitator for The Welcoming weekly gardening group.
"It's hard to express how grateful I am for the Welcoming and its staff. Thanks to the Welcoming, I found myself in Edinburgh! There was a time when I lost my confidence to speak English and to look for a job, but thanks to the Welcoming I managed to rebuild it. It means a lot to me, and my husband says that he can see a huge difference in me. I became more confident to speak English, I made friends, I started to apply for jobs and when I went for a job interview I was very calm. Now I am working at the café and still volunteer and participate in various activities at the Welcoming. I feel much better and well settled in Edinburgh."

Zahra
To find out more about The Welcoming Friendship project and how to get involved visit www.thewelcoming.org/services/friendship/
Befriending Week 2023 – Friendship Project Case Study