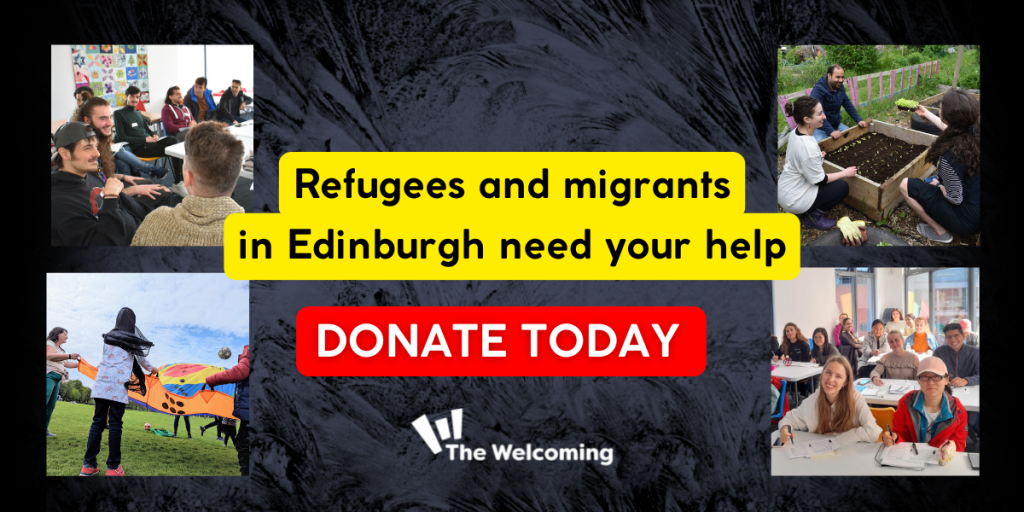 Challenges for New Scots
Asylum seekers, refugees and migrants (New Scots) in Edinburgh face unprecedented challenges this winter.
The rising cost of living and winter fuel prices will affect everyone.
But New Scots are also forced to contend with language barriers, social isolation, barriers to employment, and the trauma of fleeing conflict, poverty and inequality.
The Welcoming's support
We offer compassionate support to over 2,000 New Scots, including more than 800 Ukrainians and 100 Afghans.
Our English classes, friendship groups, employment guidance, home energy advice, community fridge and wellbeing activities are essential for many New Scots.
All our services are free. But we are struggling to meet demand.
Securing funding is more challenging than ever, and conflicts around the world are placing a massive pressure on our services.
Without your help, our services are at risk.
Your donation's impact
£50 or more – Supports the future of The Welcoming and our essential services
£30 – Funds a friendship group activity to tackle social isolation
£15 – Provides two hours of English teaching for 10 people
Your donation will support thousands of New Scots to rebuild their lives and thrive in Scotland.
Thank you to everyone who has donated to The Welcoming in recent years, your support is invaluable for sustaining our services. We greatly value your continued support.
---
Share with friends and family
You can also support The Welcoming by sharing our campaign.
Download the below images and share our message on social media, or send to your friends.
Download images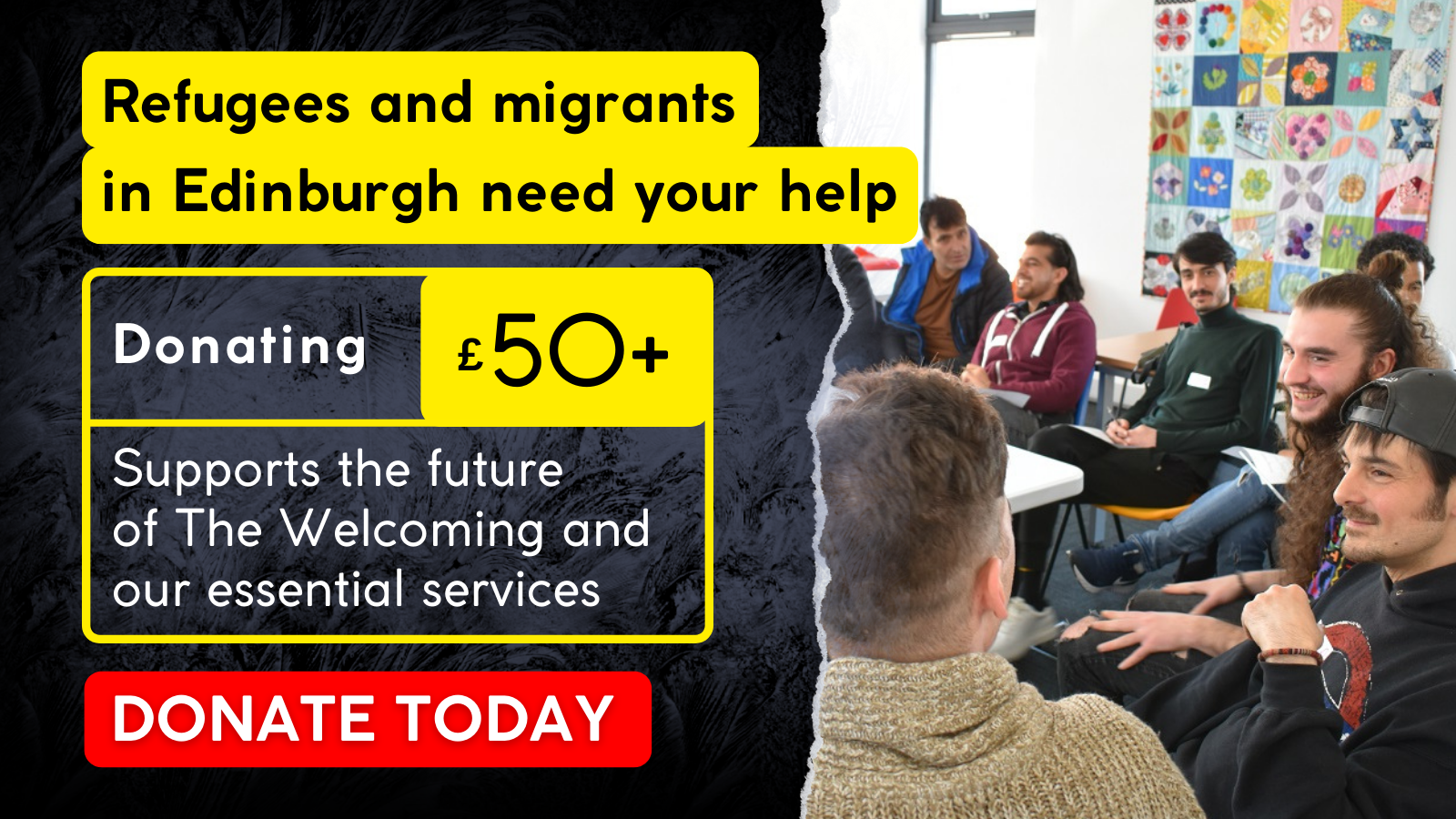 Donate to The Welcoming's Winter Appeal 2022