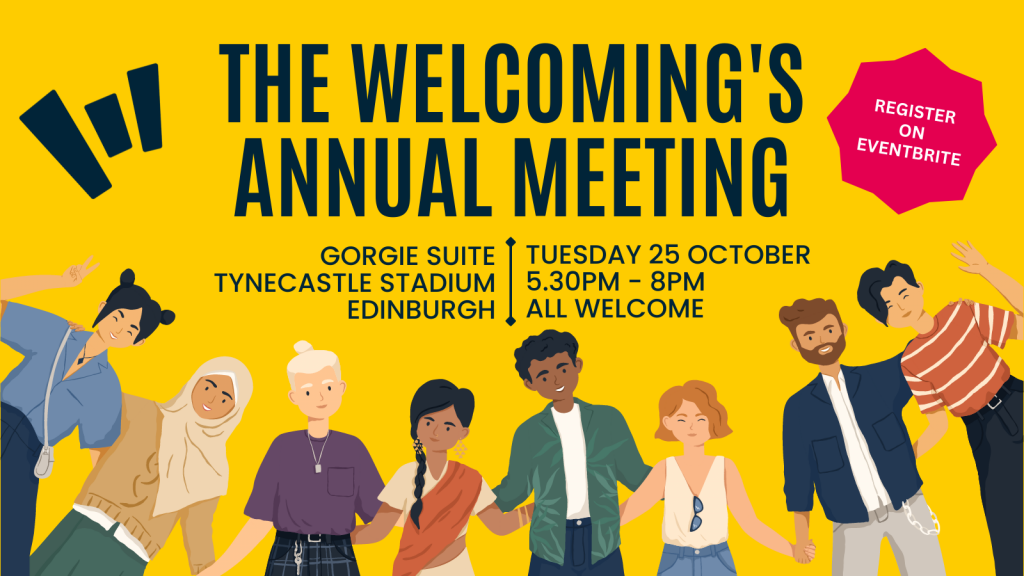 You are warmly invited to The Welcoming's Annual General Meeting
Date: Tuesday 25th November, 6-7.30pm
Location: The Gorgie Suite, Tynecastle Stadium, McLeod Street, Edinburgh, EH11 2NL
Booking: Register on Eventbrite (closes on Tuesday 11th October)
The Welcoming's Annual General Meeting is an opportunity for you to hear more about our work and get to know our team and board.
You will gain insight into each of our projects and be able to ask questions to our team. You will also be introduced to our board members.
Join us for tea and coffee from 5.30pm, before the meeting begins. The meeting will start at 6pm and last until 7.30pm. We will serve a vegan buffet afterwards until 8pm.
Special guest speaker
We are delighted to be joined by Zarina Ahmad, Climate Change Communicator, PhD Researcher at University of Manchester, and one of the celebrated women in the Woman's Hour Power List 2020.
Zarina will give a talk on the causes of forced migration and the challenges facing refugee organisations in Scotland.
Who can attend
This meeting is open to anyone! We particularly welcome our members, volunteers, supporters, funders, partner organisations and the public.
Further questions
If you have any questions about the AGM, please email us at [email protected]
---
About our speaker
For her PhD, Zarina researches sustainable behaviours within UK BAME communities. She is also a researcher for Just Fact, a food justice project, and is an advisor for the Women's Environmental Network (WEN).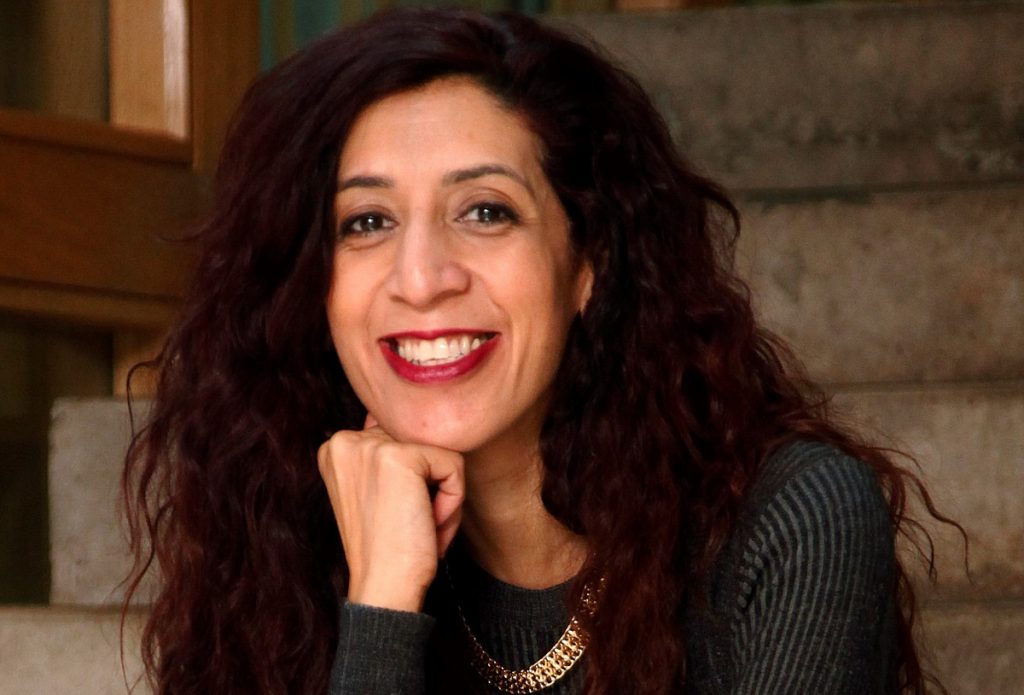 In her previous work at the Council for Ethnic Minority Voluntary Organisations, Zarina led the charge for increasing participation in environmentalism in Scotland. Since being told that "ethnic minorities aren't interested in climate change", Zarina has dedicated herself to creating pathways for under-represented groups to work in environmental organisations.
Zarina has created spaces for marginalised women's voices to be heard about climate issues, including Climate Sisters who exhibit their creative work at venues across Scotland.
The Woman's Hour Power List 2020: Our Planet recognised and celebrated Zarina for her climate work. She has also received recognition from Edinburgh Science Institute for being an inspirational woman in STEM. More recently Zarina received the Emma Goldman Award for her feminist work on climate justice and inequalities.
Zarina holds several board positions, including the Scottish Women's Budget Group, and is on the directorate team of Climate X Change.
Your invitation to The Welcoming's AGM 2022