Thanks to John Arthur from Edinburgh Leisure for joining us at our monthly Befriending Peer Support session. We had fun exploring ways to encourage and support healthy living.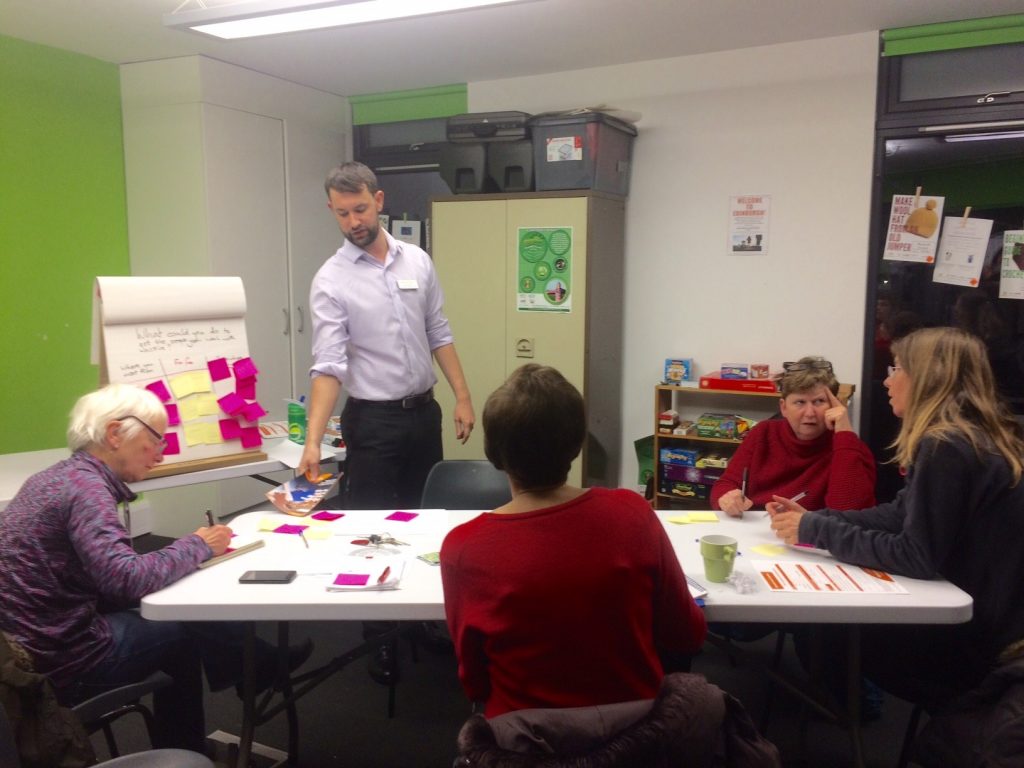 Befriending volunteers are matched with newcomers; individuals and families who are resettling in Edinburgh. The focus of Welcoming Friendship, our befriending programme, is meeting new people, practising English and getting to know Edinburgh and the local community. This often involves exploring local parks, gyms, swimming pools and practising useful language to access these.
Keeping healthy and active in a new city, a new country, in a different language and culture can feel like a daunting task. The great news is, it's fun, affordable (often free!) and a fantastic way to build confidence and feel good about yourself! Use the stairs instead of taking the lift, go for a short walk instead of taking the bus, small steps make a difference!
If you're a newcomer and would like to talk about accessing gym, swimming and fitness classes pop into the office or email caitlin@thewelcoming.org
For information on our exciting new Fitness Volunteer role see our volunteer page.
Get Active with the Welcoming