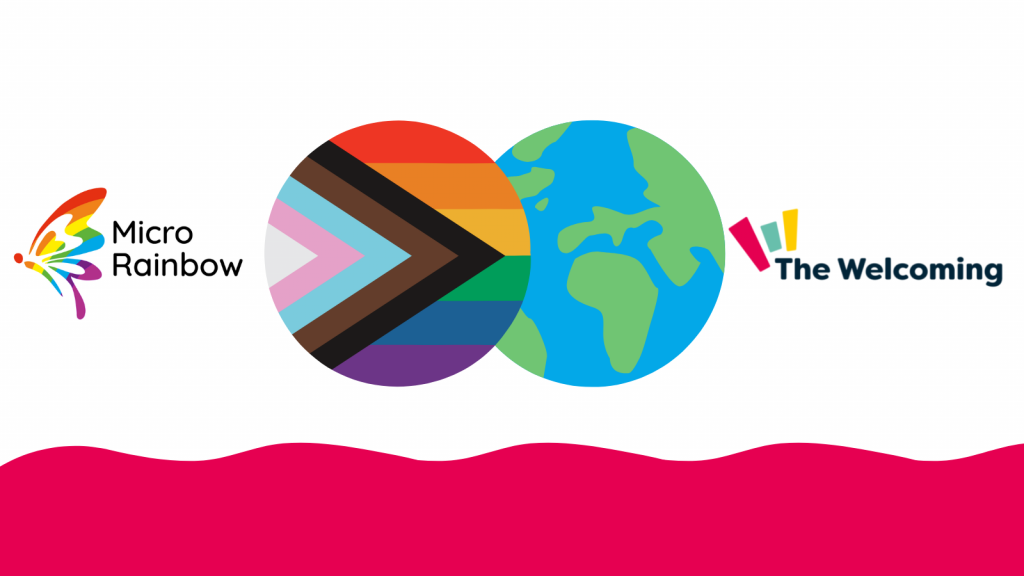 We held our first LGBT History Month Scotland event on Tuesday 22nd February 2022, in partnership with Micro Rainbow.
Together we explored the differences and similarities in the experiences of members of refugee communities and LGBTQI communities.
We want to continue this important dialogue and encourage our supporters to take the next step in supporting these communities.
Below is a summary of our discussions and what you can do to take action.
Main themes of discussion
Day to day harassment and aggression (both micro and macro) are a very present reality for LGBTQI asylum seekers and refugees.
Pre-conceived perceptions and prejudices are key in how people are treated. Prejudice can come from both inside and outside of refugee / LGBTQI communities.
Intersectional identities (for example, being a refugee and LGBTQI) can lead to isolation from first line communities. This includes passive and active exclusion tactics. This can in turn lead to high levels of mental health problems as people are not woven into the social fabric of a community.
Solutions we discussed
Holding dialogue. Dialogue was identified as a key tool in order to break down external expectations and genuinely learn about each other's human experiences.
Creating safer spaces. Several panellists said they felt physically safer in the UK than in their home communities, however they still felt the need to avoid particularly contentious events like football matches in pubs.
Having specific LGBTQI asylum seeking spaces and communities. LGBTQI panellists spoke about how they only felt safe from judgements and threats when they were in specifically LGBTQI asylum seeking spaces and communities.
Celebrating joy. We also discussed moments of joy and remembered to celebrate our victories both big and small.
Take action
Have 5 minutes?
Donate
Any donation you can give, no matter how small, will be greatly appreciated – your support is invaluable. Donate to Micro Rainbow to support LGBTQI refugees and asylum seekers across the UK. Donate to The Welcoming to support New Scots in Edinburgh.
Speak up
Have a conversation with your friends and family about what you learned about asylum seekers, LGBTQI people, and those who are both. When you witness moments of exclusion in your own life and in your own communities – say something.
Have 10 minutes?
Contact your MP or MSP
We need our MPs and MSPs to know we do not support the 'Nationality and Borders Bill.' This legislation will be particularly tough on LGBTQI asylum seekers who often cannot come out before entering the UK, and as such cannot get a visa to enter the country legally, or sign onto resettlement programmes.
MPs also have more access to the Home Office than anyone else, and can help people get interviewed quickly when wait times stretch into years rather than months.
Have more time to give?
Volunteer or campaign
Organisations like The Welcoming and Micro Rainbow run volunteer programmes. The Welcoming is currently full for volunteers, but Micro Rainbow are looking for more hands-on support (email [email protected]). You could also look for organisations in your local area who may be searching for volunteers or campaigners. Local volunteer centres are also a one-stop shop for volunteering opportunities in local areas across the UK.
Thank you for your support,
The Welcoming and Micro Rainbow
Building Solidarity with LGBTQIA+ and Refugee Communities