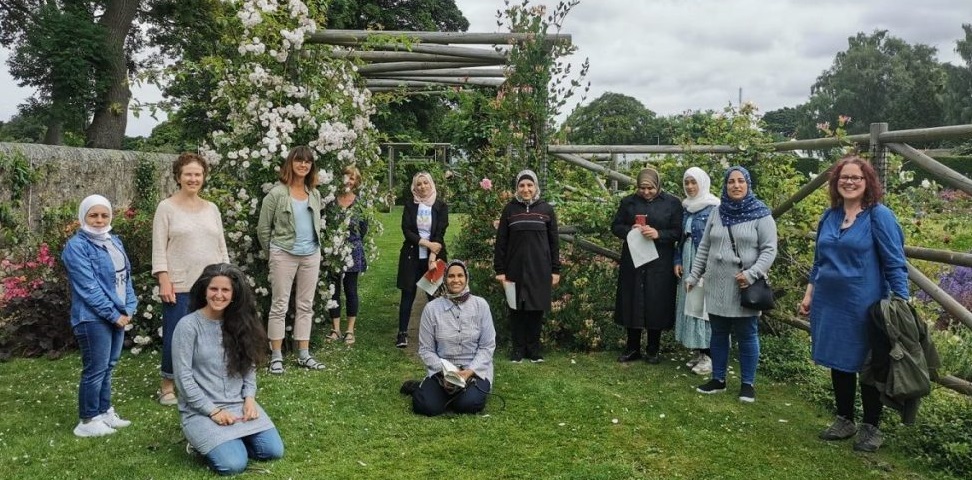 2021 at The Welcoming
We look back on 2021 at The Welcoming as a year of challenge, but also as a year of opportunity – to show what we can achieve as a community. We have faced challenges to refugee and migrant rights at home and internationally, adapted our services throughout the pandemic, took climate action for our planet, and developed our approach to equality and diversity.
With the support of our staff, volunteers, funders and donors we have been able to nurture our Welcoming community for New Scots in Edinburgh and we look forward to building on our work in 2022.
Refugee and migrant rights 
This year has been an unfortunately notable year for refugee and migrant rights in the UK and around the world, with the crisis in Afghanistan, the cruel Nationality and Borders Bill, the loss of lives in the English Channel, the dawn raid protest in Glasgow, and thousands of EU citizens left in settlement-status limbo following Brexit.
The Together With Refugees campaign has been a light in the darkness and Refugee Festival Scotland allowed us to celebrate what welcoming communities like ours can do for New Scots.
Crisis in Afghanistan 
Thousands fled Afghanistan as refugees in August 2021 following the US withdrawal and the Taliban takeover. The UK Government's Afghanistan Citizen Resettlement Scheme has committed to resettle 20,000 people. However, the crisis continues to unfold in Afghanistan and the UK Government has yet to open the resettlement scheme. 
We met dozens of newly arrived Afghan families at a hotel in Edinburgh in October 2021. The families joined us for English classes. They told us (translated from Dari): "We were so happy that we were learning English" and "I wish I could stay six more months here to learn English with you".  
We look forward to providing more support to the families in 2022. 
Anti-Refugee Bill 
While seeking safety in the UK, 27 people lost their lives in the English Channel when their boat capsized in November 2021. Stand Up To Racism Edinburgh arranged an emergency protest calling for no more deaths in the Channel, which we joined.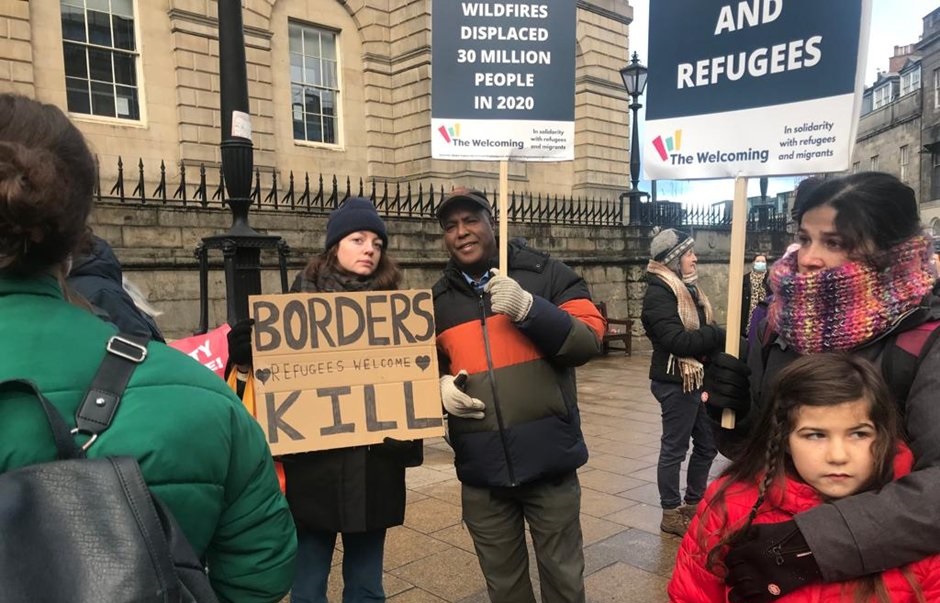 Closer to home, hundreds of protestors surrounded a Home Office van in Glasgow in May 2021 in a bid stop a dawn raid eviction. Protesters chanted "these are our neighbours, let them go" and eventually the two detained men were released. 
If the Nationality and Borders Bill (aka the Anti-Refugee Bill) is made into law then it will criminalise many refugees seeking safety, and those who try to help them. We are devastated that the Bill is making its way through UK parliament and was approved by 298 MPs in December 2021. 
As the guest speaker at our recent AGM, CEO of the Scottish Refugee Council Sabir Zazai said: "This bill would mean that people who arrive would be deprived of the compassion that places like The Welcoming provide." 
Take action: Stop The Anti-Refugee Bill (Refugee Action) 
EU citizens and Brexit 
Hundreds of thousands of EU citizens are still waiting for the results of their EU Settlement Scheme applications, according to charity Settled. Many of these people are at risk of losing access to vital services, including the elderly and young children. 
Throughout this year we have guided our members towards charities such as Settled and Citizens Rights Project who can support EU citizens through the process.
Together With Refugees campaign 
We joined the Together With Refugees coalition this year to call for a kinder, fairer and more effective approach to supporting refugees in the UK. We are proud to be part of this incredible community fighting for refugee rights.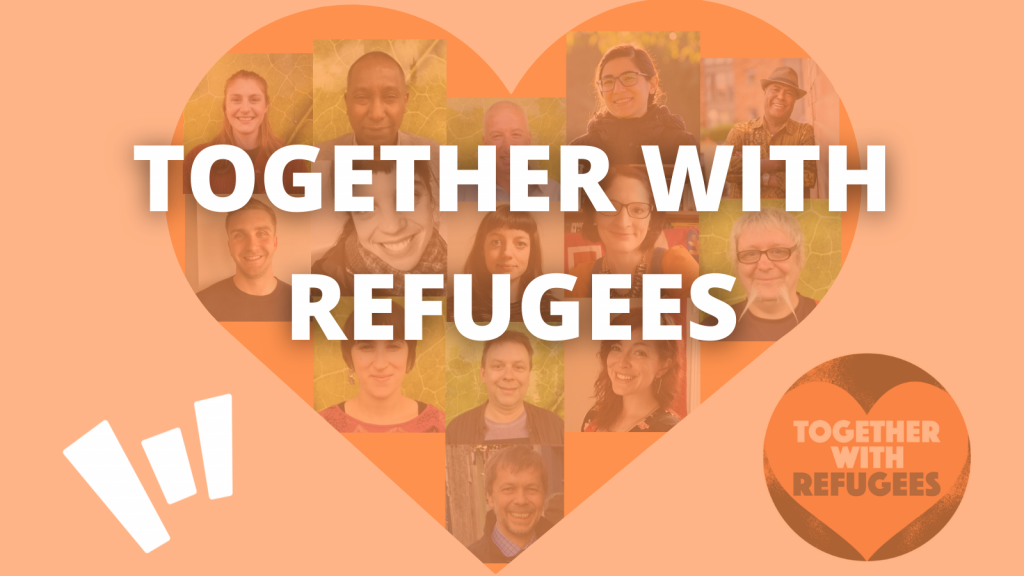 Refugee Festival Scotland 
For Refugee Festival Scotland in June, we held a celebratory evening for New Scots with music, poetry, art and discussion. Edinburgh-based Sudanese musician Ghandi Alsayyed played songs about home and new life, and our art competition for children on the theme of 'leaving home and starting a new life' blessed us with moving artwork. 
Adapting throughout the pandemic 
Despite fluctuating Covid-19 rules, we have continued to support New Scots in Edinburgh both online and in person throughout 2021.
Financial support for those affected economically by Covid-19
At the beginning of 2021, the Scottish Government awarded us the Immediate Priorities Fund to give financial support to those most affected by the pandemic. We provided £13,550 to New Scots who were unemployed, temporarily out of work, or in a situation with precarious working conditions due to Covid-19. 
English classes 
Over 100 online English classes for New Scots took place this year at The Welcoming, with classes taught by volunteer ESOL teachers. We also ran English courses including Communication Skills for Work, Current Affairs and Reading Comprehension, and English for Climate Change. Our first in-person English class of the year began in September for complete beginners and has been well received by our members.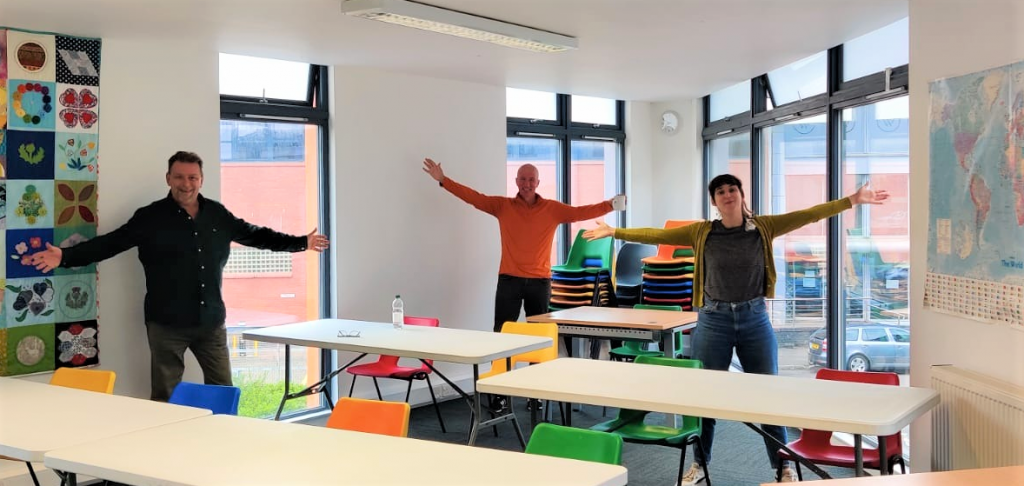 Befriending 
More than 200 people engaged with our befriending programme and more than 1,900 hours of 1-to-1 befriending conversations took place between April 2020 and March 2021. Our friendship groups have been very active this year, taking part in yoga classes, gardening with Water of Leith Conservation Trust, crafting with Interfaith Scotland, mental health discussions with iThrive, and outings to Saughton Park during the summer.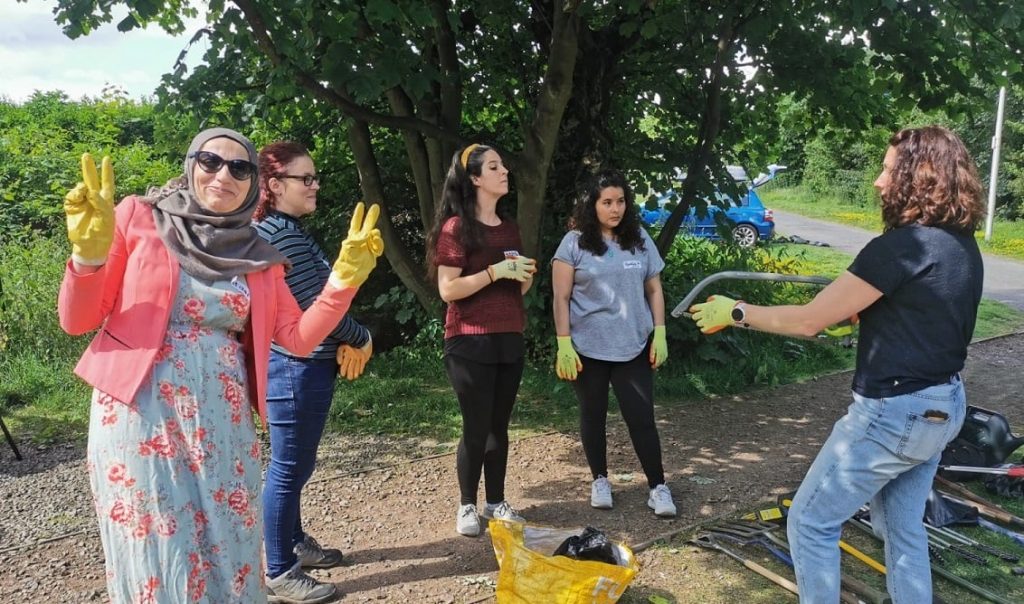 Employability  
Over 200 people accessed our employability and business guidance support between April 2020 and March 2021. We also began offering monthly online workshops in June on job applications, CVs and interviews. In partnership with our ESOL service, we ran a Communication Skills for Work course for New Scots. 
Climate action and sustainability  
We have had an incredible year of climate action at The Welcoming, particularly with the global climate summit (COP26) taking place next door in Glasgow. 
International climate award winners 
We won the Ashden Award for Greener Communities for our work supporting Edinburgh's refugee and migrant communities to live more sustainably. We were presented with the award by the President of Costa Rica at COP26 in Glasgow. Our Welcoming a Greener Future project was also featured on STV News, and in the Edinburgh Reporter and iNews.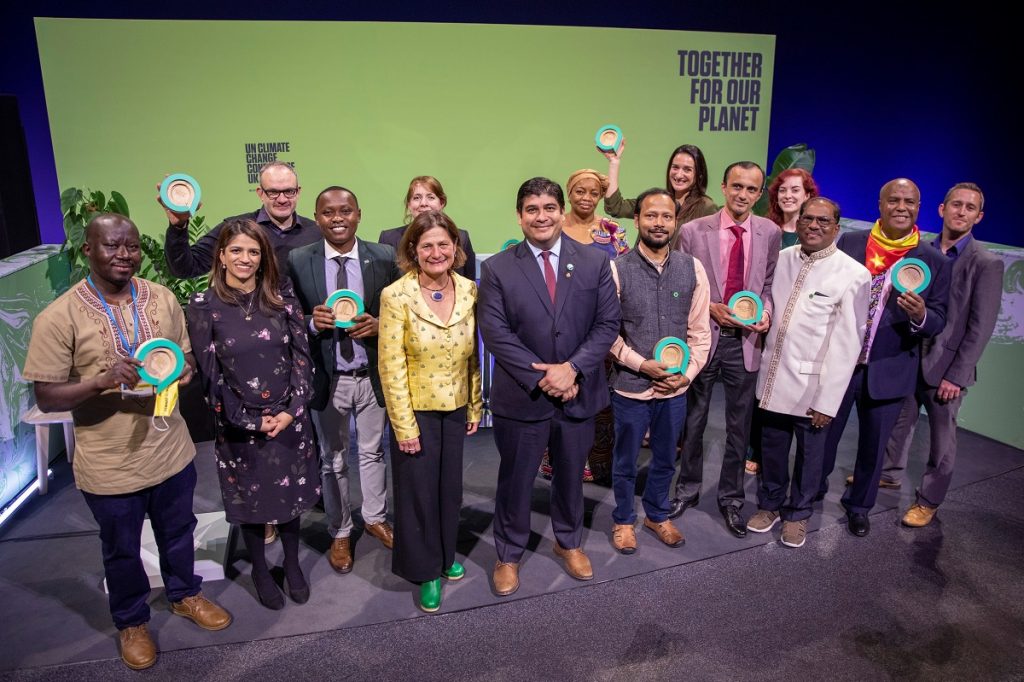 March for climate justice 
Our staff and members joined over 100,000 people in the Global Day of Action climate march in Glasgow, we called for justice for climate migrants and refugees.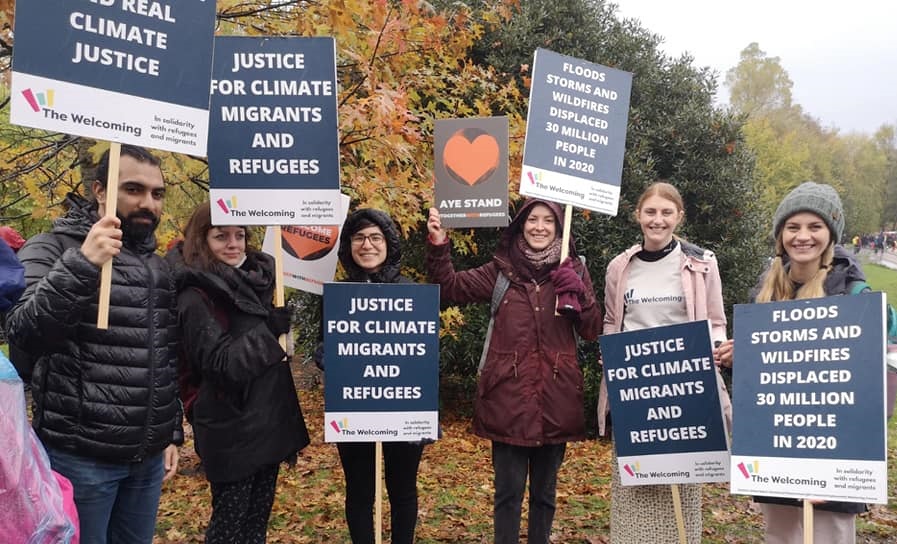 Local climate action with New Scots 
We helped organise Edinburgh Climate Festival this year which was a free community-led event in Leith Links aimed at celebrating and inspiring climate action, many of our members joined us for the festival.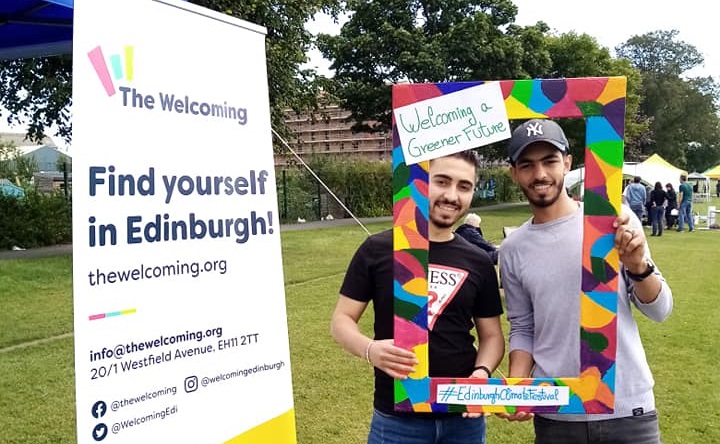 Since opening our Community Fridge in October we have diverted 1050kg of food from landfill. We also hosted a swap shop in November, with ELREC and Granton Goes Greener, where we engaged with 264 people, diverting 719kg of textiles, household items, books, toys and more from landfill. The Edinburgh Remakery provided 18 refurbished laptops for our members to help them connect digitally and supported them with sustainability and e-waste workshops. 
Our Living Well Lunch Club had many exciting outings this year including canoeing along Union Canal, learning about sharing tools and skills with the Edinburgh Tool Library, and ecotherapy with Health All Round. The Sustainable Cooking Club also returned for a month-long programme where we taught New Scots to make healthy vegetarian meals and discuss the environmental impact of food.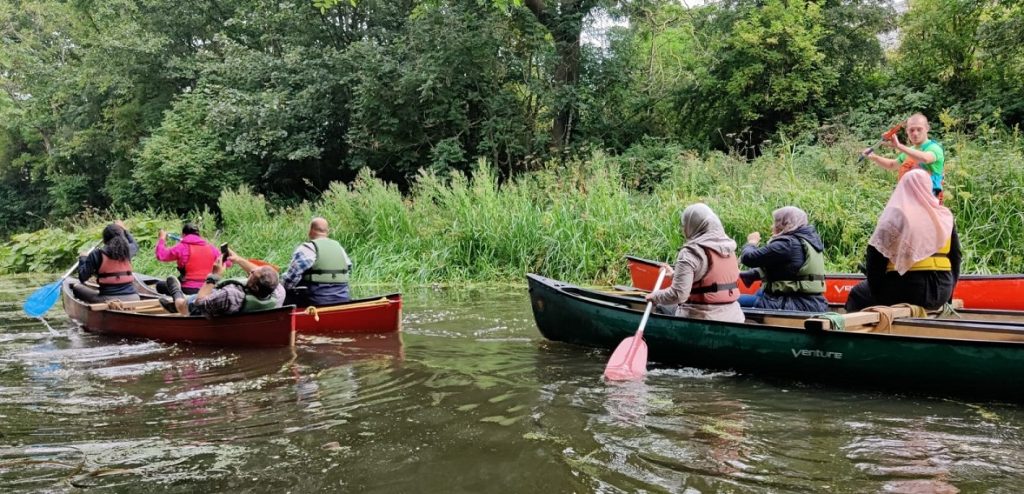 Equality and diversity 
We established our Equality, Diversity and Inclusion working group in March 2021 to ensure The Welcoming is a place where people of all genders, races, sexual orientations, abilities, religions, ages, nationalities and identities feel safe, welcome and heard.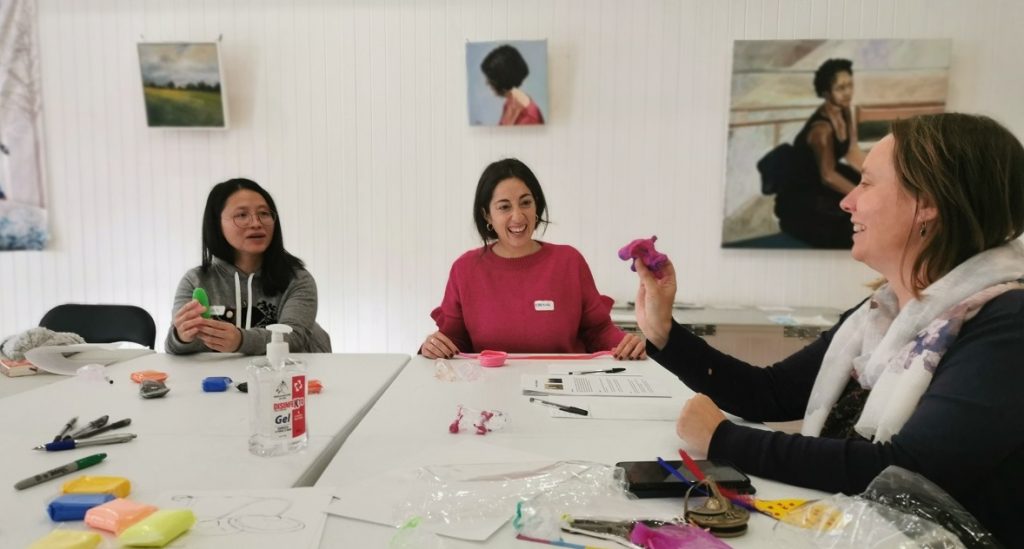 This year we celebrated and acknowledged International Women's Day, LGBT Pride Month, Black History Month, Ramadan and Eid, World Mental Health Day, Islamophobia Awareness Month and Scottish Interfaith Week. We also took part in a Black Lives Matter protest arranged by Stand Up To Racism Edinburgh in May, one year on from the death of George Floyd.
Read more about Equality, Diversity and Inclusion at The Welcoming 
Support from volunteers, funders and donors 
Award-winning volunteers 
At the Inspiring Volunteer Awards 2021, three of our volunteers won awards, including the Team award and Conservation/Environment award. Our former Befriending Manager Life Raluy was also commended for her work while she was with us.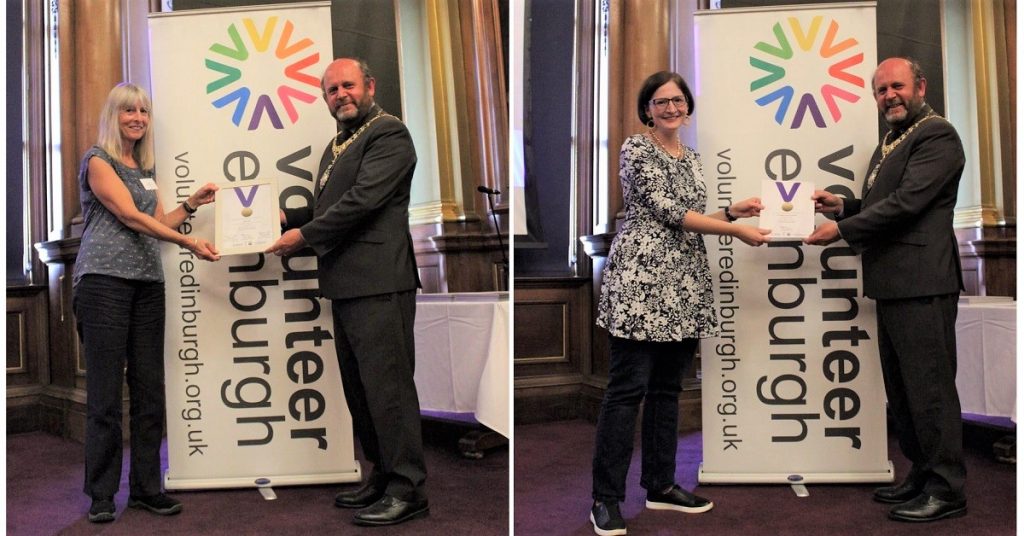 Volunteers are vital to our work, helping us to welcome our service users across our key projects. We would like to thank all our volunteers for their incredible support through another rollercoaster year. 
Our gratitude also goes out to our Board of Directors, all volunteers too, who have guided us through a most unusual year with their skills and knowledge, all in their own time. 
You can read about the experiences of our volunteers through the stories we shared for Volunteer Week Scotland 2021. 
Thank you to funders 
Our funders continue to value our work and commitment to New Scots in Edinburgh. Thank you to the Scottish Government, Climate Challenge Fund, the Tudor Trust, City of Edinburgh Council and Big Lottery Fund for their invaluable support throughout 2021. 
Thank you to supporters and donors 
We have seen an amazing increase in supporters and donations this year from across Edinburgh and beyond. For all those who are now following us online, thank you for sharing our work and helping us to reach a wider audience. 
And to all our incredible donors – your donations are vital for us to continue supporting refugees and migrants to learn English, make friends, secure employment and live more sustainably, giving New Scots the best tools to build lives in a new country. 
Heading into 2022 
We face many uncertainties as we head into 2022. Will the Anti-Refugee Bill be made into law? When will the UK's Afghan resettlement scheme open? When will thousands of EU citizens hear about their settled status? What is the future of our planet following COP26? How will the pandemic continue to affect the refugee and migrant communities we support? 
We don't have these answers. What we do know is that our work at The Welcoming will continue, and we will be there for New Scots whatever 2022 throws at us. But we need your support. 
You have the power to make Edinburgh a more Welcoming place for New Scots. Please donate to our Winter Appeal to support refugees, asylum seekers and migrants in Edinburgh through the challenges of the pandemic, personal and global uncertainties, and a government set on stripping human beings of their rights. 
Your donation will support us to keep our Welcoming community thriving throughout 2022.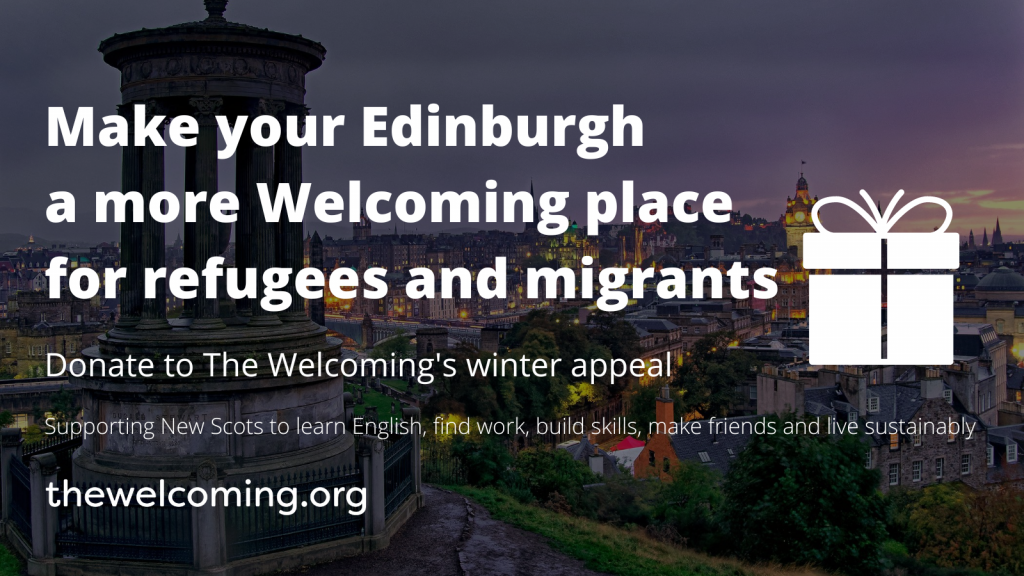 2021 at The Welcoming: A Year in Review