We are delighted to be part of Refugee Festival Scotland's programme this year!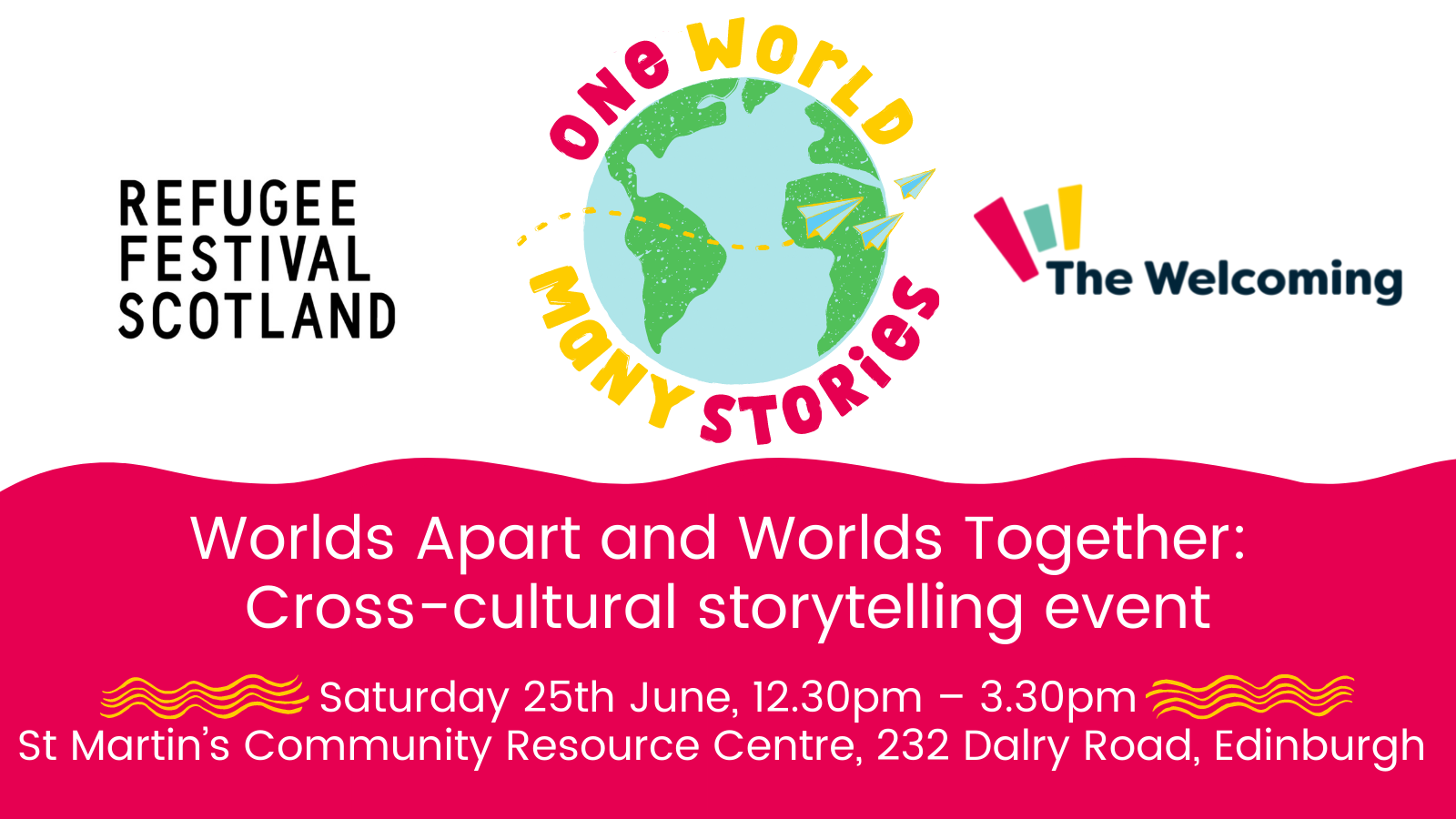 Alternative Tracks
You can view artwork created by our members at the Alternative Tracks event facilitated by Distanced Assemblage, at Edinburgh Printmakers.
The event is on Sunday 19 June (2 -4pm). No booking is required.
Worlds Together and Worlds Apart: Cross-Cultural Storytelling
New Scots are also invited to our cross-cultural storytelling event to celebrate World Refugee Week 2022 together.
This will be a fun family-friendly event with food, live music, storytelling, and art activities for children.
To book your place, please contact [email protected]
The Welcoming at Refugee Festival Scotland 2022