We are delighted to announce that our ESOL Teachers Team and one of our befriending volunteers have won awards through the Inspiring Volunteer Awards 2022.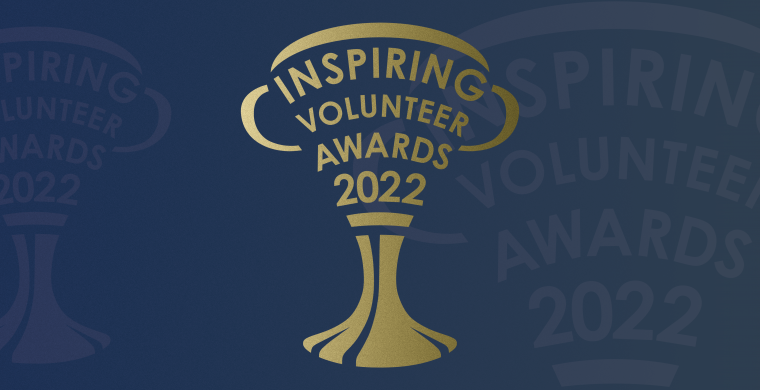 Our volunteers will receive their awards from the Lord Provost at the City Chambers on Wednesday 1 June 2022, during Volunteers' Week.
Last year, our Sustainable Cooking Club volunteer Di was awarded in the Conservation/Environment category, our Women's Friendship Group volunteers won a team award, and our former Befriending Manager was commended as a Volunteer Manager.
Thank you to Volunteer Edinburgh for continuing to recognise the effort and passion of our incredible volunteers at The Welcoming!
Our Welcoming Volunteers
Volunteers are vital to our work, helping us to welcome New Scots by delivering many of our vital services from ESOL to friendship groups, health and wellbeing activities to the community fridge.
The 64 volunteers who supported us this year have offered an incredible 1,695 hours of volunteering online, offline, and for one-off meetups such as when we welcomed Afghan families to Edinburgh.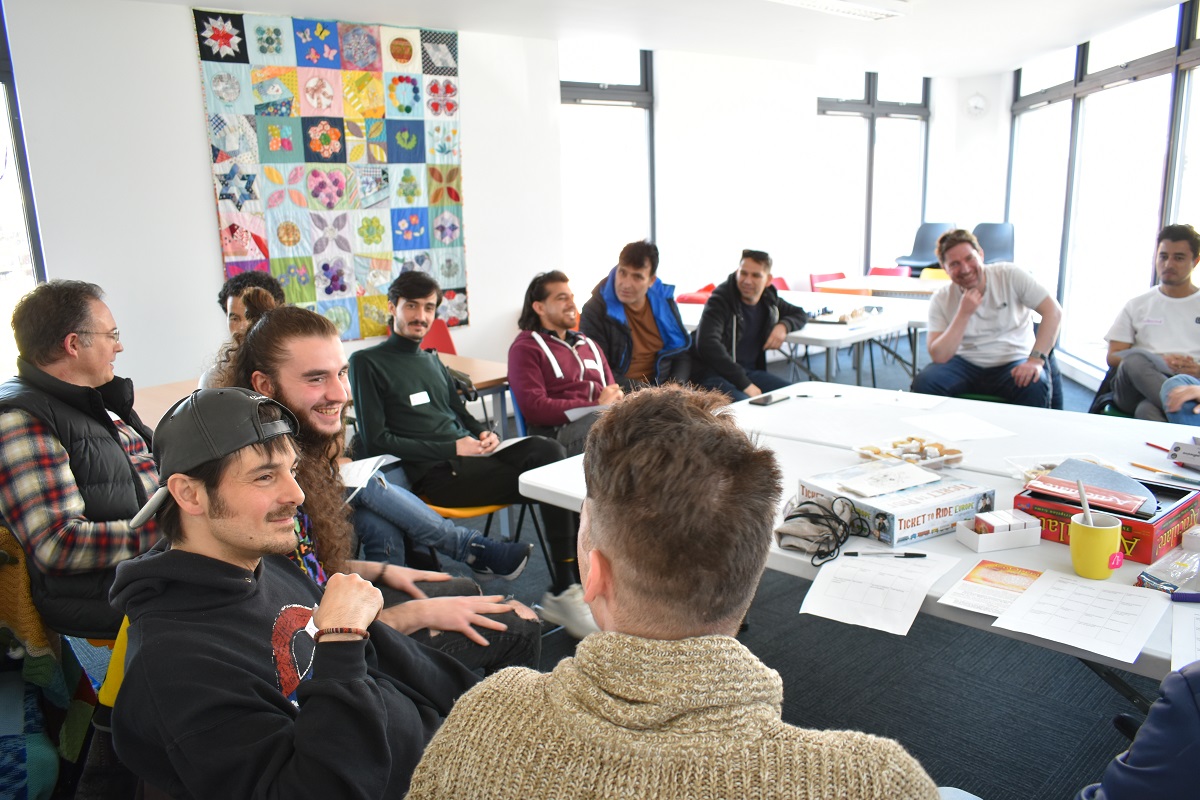 ESOL Teachers Team
We currently have eight volunteer ESOL teachers who teach our three weekly in-person classes and three weekly online classes.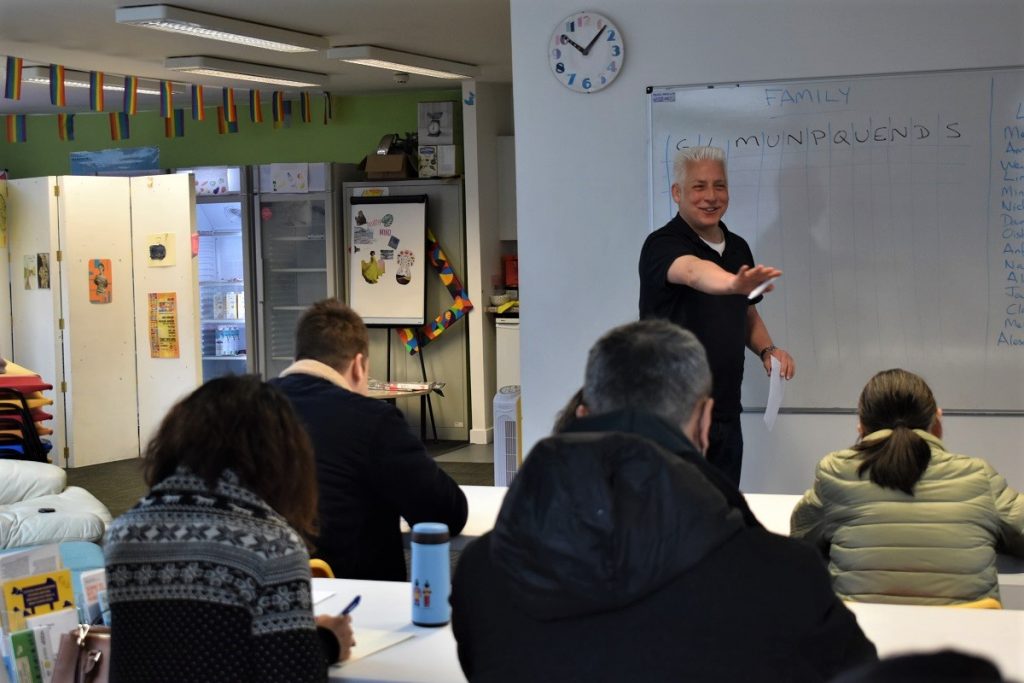 Our ESOL Coordinator David Carpenter commented on the team's award, "I feel our teachers really deserve this recognition from the wider community for all the support given to our English programme through some very trying times. Congratulations teachers!"
Volunteer ESOL teacher, Anne shared her experience of teaching New Scots through The Welcoming since 2016:
"I've been teaching an English Beginners class once a week at the Welcoming for a few years now. Every class is a good-humoured, sociable mix of people from all over the world and I delight in their willingness to learn and to help each other, regardless of conflicts or disunity in their wider world.
"This week, I walked into class to find Ukrainian and Russian students sitting together, obviously in a new friendship group, helping each other with the difficult challenge of learning English. To me, that's what The Welcoming is all about."
Befriending programme volunteers
We have eight volunteers who support our friendship groups including the Women's Friendship Group, Big Ideas Group and the Conversation Café.
Our award-winning volunteer Pete supports the Big Ideas group which provides a space for New Scots to practise English while discussing interesting topics.
Our Volunteer Coordinator Gail said, "Pete joined us during the pandemic in February 2021. He became a committed and appreciated volunteer in our online Big Ideas discussion group, always allowing space for others to speak and with a genuine curiosity and interest in others."
"Now we have been able to meet Pete in person too, he brings the same warmth, friendliness and approachability to all his interactions. In the past few months Pete joined a small team of volunteers to take New Scot participants out into the city to enjoy chat and walks as well as sightseeing."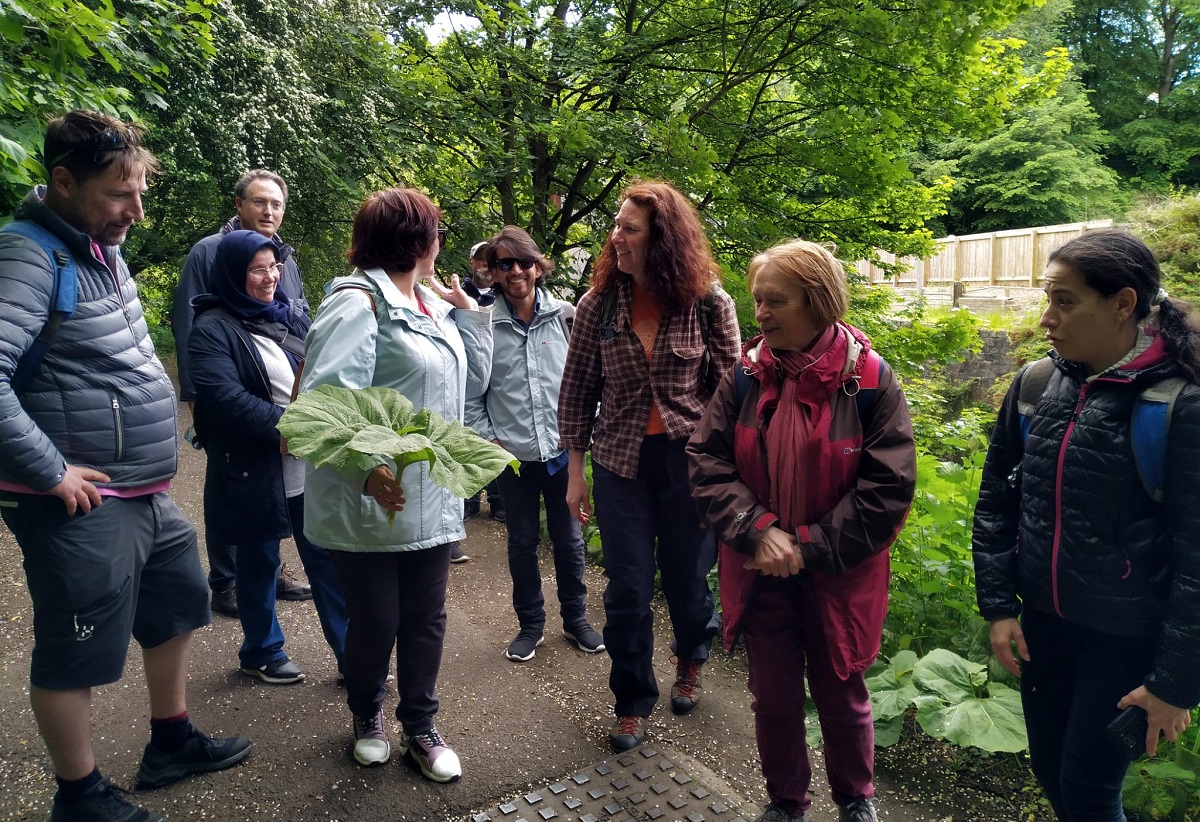 We also have fourteen 1-to-1 befrienders who support New Scots families in Edinburgh.
Welcoming befriender Katie said, "Being a befriender has been an amazing and hugely rewarding experience. My friend and I have taken part in lots of nice activities around Edinburgh, including days out with our respective children. "
"Although the befriending programme is about helping a New Scot to learn about the area and settle, I have also found myself and my children learning lots of new things too.  For example, we joined the family for an Eid picnic which was great fun and a wonderful experience for my young children who gained an understanding of different religious celebrations."
Thank you to all our volunteers
Our volunteers help make Edinburgh a more welcoming place.
Thank you to our volunteers, for the 1,600+ hours they offered in 2021-22. Thank you to the 56 volunteers who are with us now, supporting our staff and our services but above all, supporting the New Scots who are now call Edinburgh home.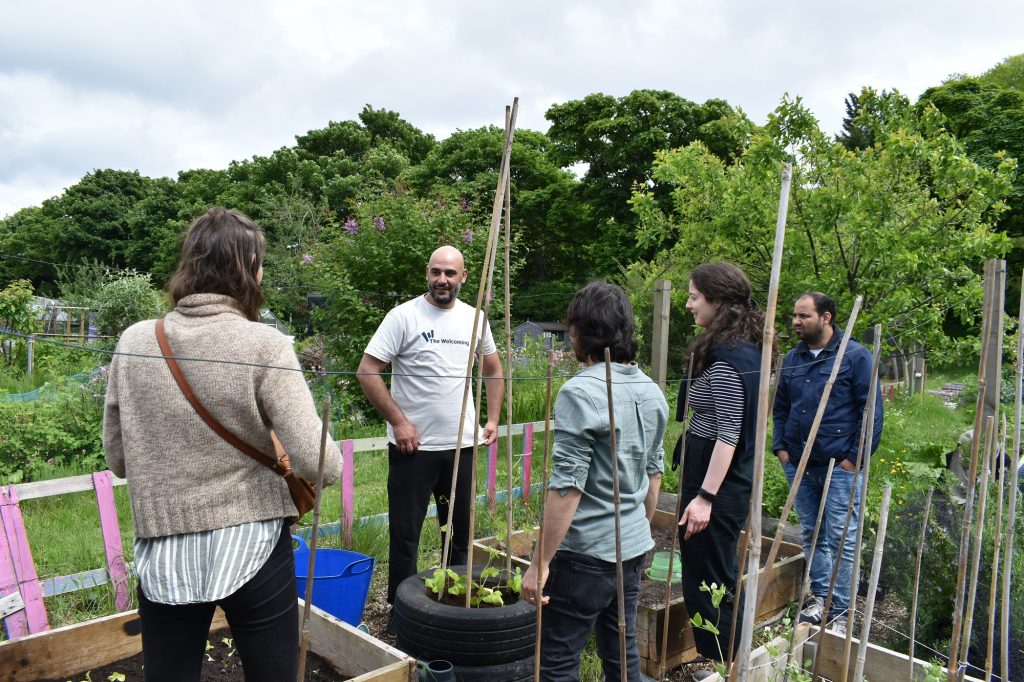 A huge thank you also to our health and wellbeing volunteer, 1-to-1 befrienders, sustainability project volunteers, and those who volunteer to support our events.
We would like to thank our wonderful Board of Directors, all volunteers too, who continue to guide us with their skills and knowledge.
Support The Welcoming
Many New Scots have left difficult situations, and with your support, we can continue providing a stable landing ground where New Scots can start to envision a new life for themselves in Scotland.
Donate and fundraise
Donate monthly to invest in the future of New Scots in Edinburgh.
Give a one-off donation to support The Welcoming's current activities.
Fundraise to support New Scots and be part of our Welcoming community.
Follow us online
Help us build our online community and spread the word about The Welcoming, join us on Facebook, Twitter and Instagram.
The Welcoming Volunteers Awarded Again at Inspiring Volunteer Awards