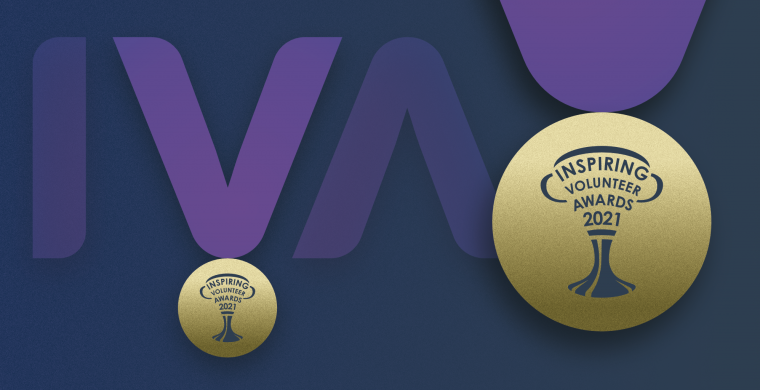 We are delighted to announce that three of our wonderful volunteers have won awards through the Inspiring Volunteer Awards 2021. Our former Befriending Manager Life Raluy has also been commended for her work while she was with us.
Organised by Volunteer Edinburgh, the Inspiring Volunteer Awards reflect the range of organisations and individuals working in the city's vibrant charity and non-profit sectors.
Award winners are invited to receive an award from the Lord Provost at the City Chambers on Wednesday 1st September.
---
Sustainable Cooking Club volunteer wins Conservation/Environment award
Our volunteer Di has won an Inspiring Volunteer Award in the Conservation/Environment category for her dedication to the Sustainable Cooking Club.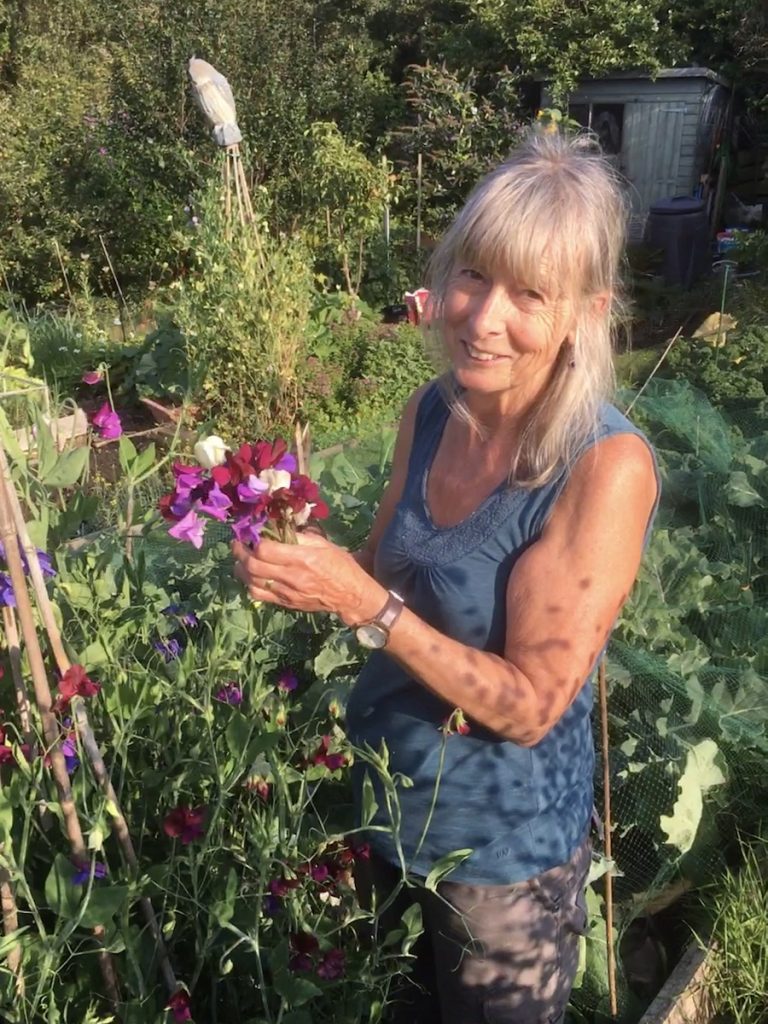 Di has volunteered with the Welcoming a Greener Future project since 2019, and during lockdown she took on the role of Recipe Planner for the Sustainable Cooking Club.
She has since prepared 21 different recipes, helping to divert over 760kg of food from waste – the equivalent of 864 meals.
"Di is very committed to her role, and she is passionate about making it a positive and engaging experience for all participants," said Chiara Puppi, Welcoming a Greener Future Project Manager.
"She often supplies extra fresh food from her own garden (such as herbs, apples, rhubarbs, kale etc.).
"Di is aware and understanding of the language barrier faced by our service users, so she rewrites all the recipes using simple terminology and pictures."
In response to finding out she was the award winner, Di said, "I feel honoured to be receiving this award and quite surprised too! Volunteering has given me the opportunity to make connections within my community and it benefits me as much as it does the organisation, so it's mutually rewarding."
Find out more about our Welcoming a Greener Future project.
---
Team award for Women's Friendship Group volunteers
Our Women's Friendship Groups have been blessed with several compassionate and dedicated volunteers.
Two of our volunteers, including Barbara, have won an Inspiring Volunteer Award in the Teams Category for their commitment to the Women's Friendship Groups.
Both volunteers have been volunteering at The Welcoming since 2017, supporting Syrian women to make friends, practice English, learn about the city and feel part of a supportive community in Edinburgh.
Lizzie Ashworth, Befriending Facilitator, said, "As Covid-19 hit, our friendship volunteers persevered and attended our Women's Friendship Group online consistently, showing solidarity, commitment and care in their approach to supporting the Syrian women, many of whom became extremely isolated at home."
"Offering input to the group, and constructive and compassionate conversation, Barbara and one of our other volunteers, have been a remarkable duo in demonstrating the true meaning of being 'welcoming' to New Scots in Edinburgh."
Find out more about our Friendship programme.
---
Volunteer Manager of the Year commendation for Befriending Manager
Our former Befriending Manager, Life Raluy has been commended as a Volunteer Manager for her work while she was with us.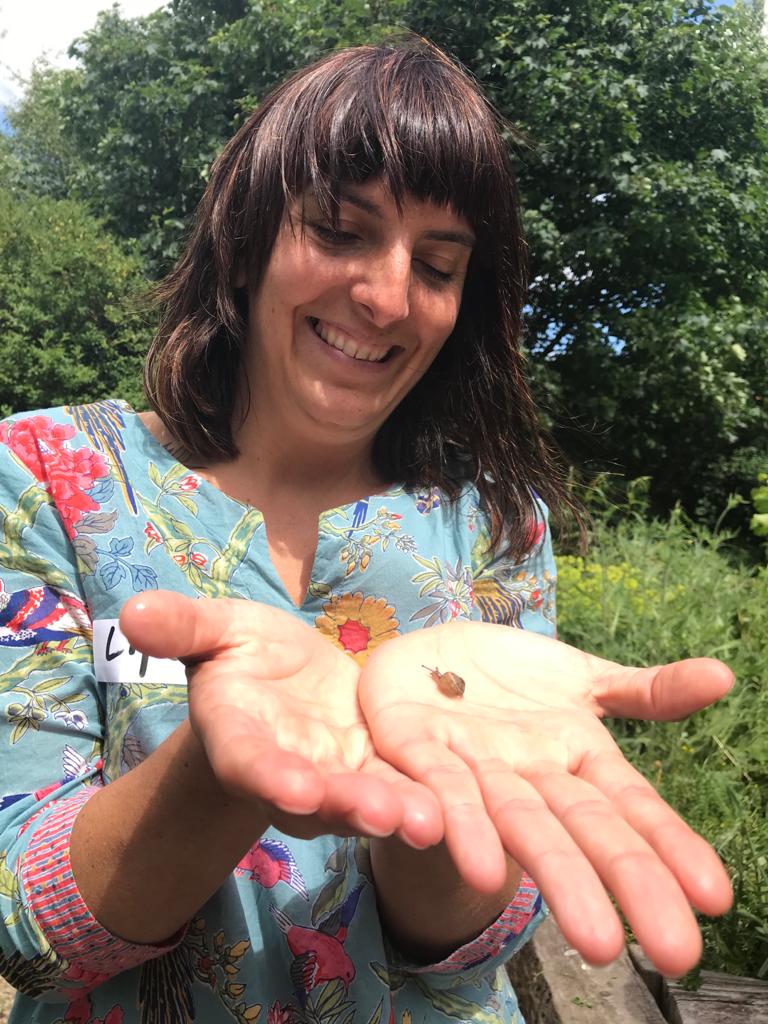 Life was nominated for the new Paul Bennett Volunteer Manager of the Year Award. She joined The Welcoming in March 2020 and finished her role in July 2021.
"Volunteering is a way to achieve that connection and belonging with your community and also to gain new skills while helping others," said Life.
"It was very moving to read the feedback from befriending volunteers who noted they learned as much from the befriending journey as the service users themselves.
"Seeing small shy interactions developing into full friendships at the end of the befriending match was always the best part of my role."
From the week she started as Befriending Manager, Life had the huge challenge to move our operations online due to Covid-19. She turned what could have been a tricky ordeal into an impressively positive experience for the volunteers and participants.
---
Thank you!
We are excited to see our volunteers receiving their awards at the award ceremony in September.
Thank you to Volunteer Edinburgh for recognising the effort and passion of our incredible volunteers at The Welcoming. Our volunteers help make Edinburgh a more welcoming place for New Scots.
Support The Welcoming
With your support, we can continue providing New Scots with a Welcoming community where they can learn English, build skills through employment and business guidance, make new friends, practice living sustainably, and settle safely and comfortably into life in Edinburgh.
Many New Scots have left difficult situations, and with your support, we can provide a stable landing ground where New Scots can start to envision a new life for themselves in Scotland.
Donate monthly
Donate monthly via LocalGiving.
Give a one-off donation
Give a one-off donation via LocalGiving.
Fundraise
Fundraise to support refugees, asylums seekers and migrant workers in Edinburgh through LocalGiving.
Follow us online
Help us build our online community and spread the word about The Welcoming, join us on Facebook, Twitter and Instagram.
The Welcoming Volunteers Win Big at Inspiring Volunteer Awards